'The Great Gatsby' Shows Off in Style in Seven New Clips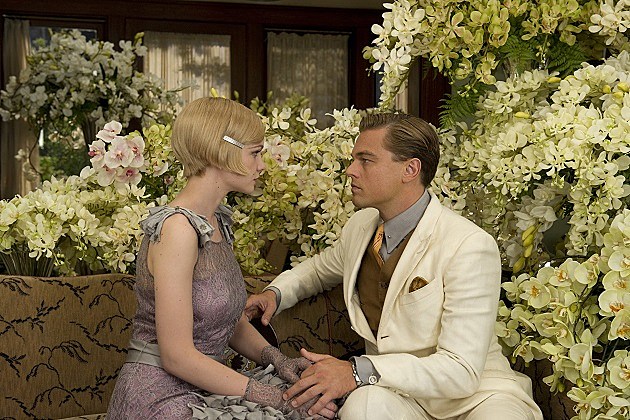 It's nearly the summer season (at least for movies), so it's surprising how quiet 'The Great Gatsby' has been in selling itself. Sure, it's going to be opening the Cannes film festival, but it's not being sold as a tentpole summer event picture. Regardless, the film has released seven new clips to get us excited.
Perhaps we're growing accustomed to films like 'Iron Man 3' and 'Star Trek into Darkness' showering us with clips, posters, trailers, and everything in between on a daily basis, but with 'Gatsby set to open in a little over a week's time, it feels a little meek. Then again, the film was bumped from a Christmas release date into the summer, so maybe it just looks a little damaged.
What's great about these clips is they show off the cast, with Tobey Maguire and Jason Clarke getting more screen time than they did in the trailers. They're joined by Leonardo DiCaprio, Carey Mulligan, and Joel Edgerton in this adaptation of F. Scott's Fitzgerald's masterpiece, as written and directed by Baz Luhrmann. One thing is for sure, there's is a great scale to the proceedings, but we also giggled a little when the camera pushed in on Carey Mulligan asking "What Gatsby?" We'll know for sure when 'The Great Gatsby' opens May 10. Here are those clips:
Subscribe to 103.7 The Hawk on
Subscribe to 103.7 The Hawk on
Subscribe to 103.7 The Hawk on
Subscribe to 103.7 The Hawk on
Subscribe to 103.7 The Hawk on
Subscribe to 103.7 The Hawk on
Subscribe to 103.7 The Hawk on

Source:
'The Great Gatsby' Shows Off in Style in Seven New Clips