Tony Iommi Reflects on Black Sabbath's Successful Summer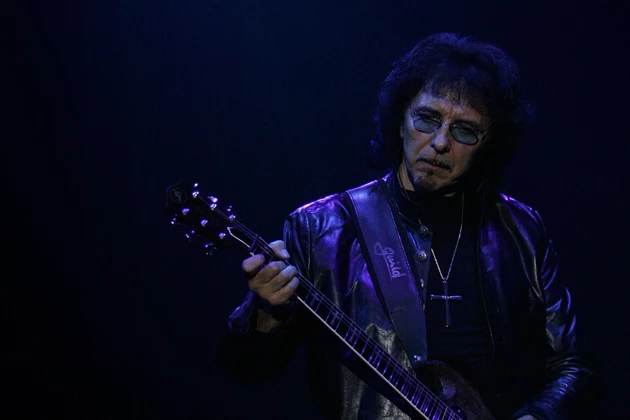 With Black Sabbath concluding the U.S. leg of their world tour next week, guitarist Tony Iommi has taken time to reflect on the year the group has had. In a new interview, he expressed his wonder at the band's continuing — even growing — success.
"We are very pleased," he told the Mercury News. "It's just quite a shock to have our first No. 1 record [in the U.S.] after being around for 45 years."
Bassist Geezer Butler recently hinted that this could be Sabbath's last tour. If that's the case, at least Iommi takes pride in knowing that they went out on a high note.
"We haven't done this album just to do one, because we didn't need to do one," he continued. "We wanted to do one for ourselves. I think it holds up. We love all the stuff we've done [on the album]. That's the only way we could do it. Everybody had to be 100 percent into it and really want to do this album. Everybody had to be on the same page."
Still, Iommi didn't give any indication one way or the other as to his band's future. Right now, he says that his battle with lymphoma is causing him to take things one step at a time, and that it's helped change his perspective on life.
"I have to treat life very differently now," he said. "This, for me, has been a big challenge. It'll be ongoing, really, for life. It's not going to go away. I just have to try to treat it. So I go back to England every seven to eight weeks for a treatment. Then it takes 10 days, two weeks, to start feeling normal again. Then we go back out on the road."
Source:
Tony Iommi Reflects on Black Sabbath's Successful Summer