U2 Might Release a New Album in 2014 After All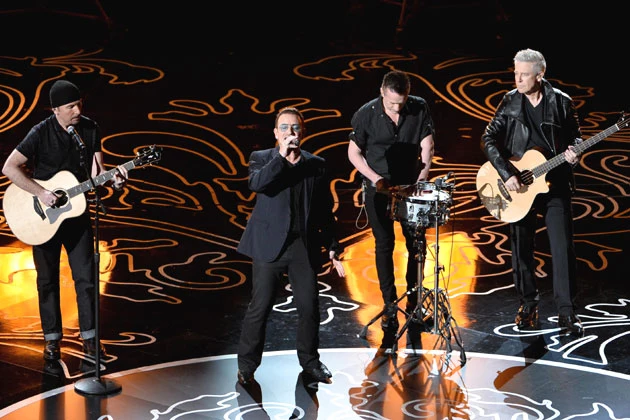 U2's on-again, off-again album appears to be on again for 2014. "The U2 comeback is very much on for this year," a source now tells the Sun via NME. "The new album will drop before the end of the year, most likely in November."
Of course, we've been here before. Talk of a new U2 project started swirling after 'Invisible' premiered during the Super Bowl in February. The song was released as a single on iTunes, fueling speculation on the first new U2 album since 2009's 'No Line on the Horizon.'
March brought word that Danger Mouse was producing the U2 sessions. But then Ryan Tedder and Paul Epworth were also brought on board and, not long after, it appeared the project stalled. Plans for a new album and/or a tour in 2014 were suddenly off the table. A spokesperson for U2 subsequently said the release was still on track for a 2014 street date, but confusion reigned.
"This album has been a real struggle for them to make," the NME source confirms. "It's taken a long time and Bono didn't find it easy. But they're very confident now, and are convinced the wait has been worth it."
This as-yet-unnamed album would be U2's 13th. NME also mentions rumors that the band will perform at London's iTunes Festival in September.
Source:
U2 Might Release a New Album in 2014 After All