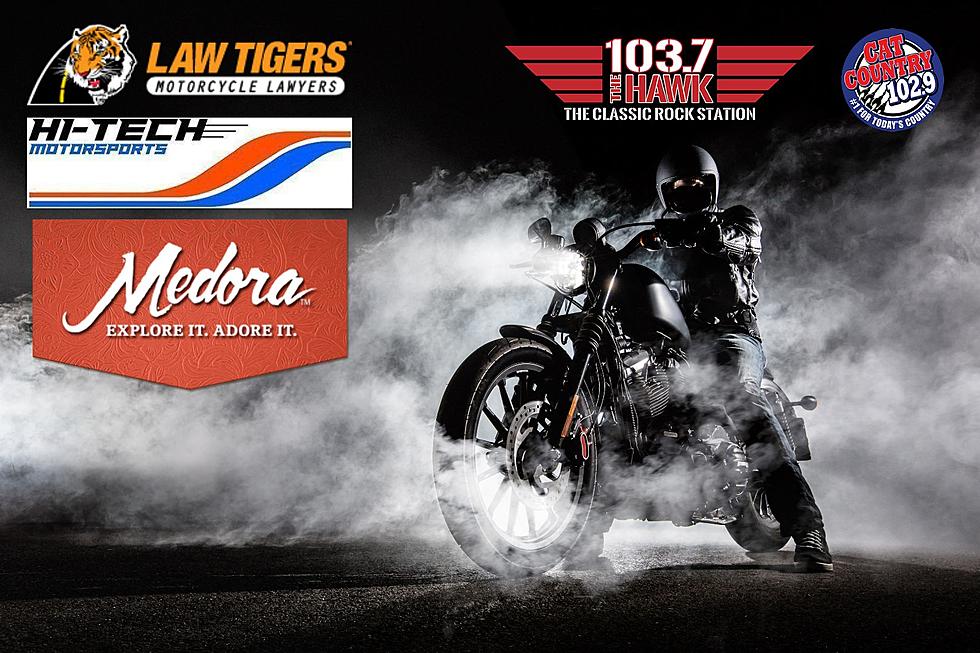 Bike Nights In Billings Are Bigger Than Ever This Year!
Credit: Canva / Law Tigers / Hi-Tech Motorsports / Medora / Townsquare Media
Bikers are everywhere in Billings, with a background ranging from office workers to blue collar. They all join together for one love, and that is riding their bikes and meeting up with people Wednesday nights all summer long for Billings Bike Night.

From June 21st through September 7th
This Magic City summertime tradition is a big parking lot party from 6 pm to 9 pm every week throughout the season. This year we have a BIG announcement on how to win $500 with Townsquare Media, along with a trip to MEDORA given away at EVERY... SINGLE... BIKE NIGHT.
The event is open to all makes and models. Don't have a bike? No problem! You can still join the fun. Most of the hosting bars will have live music, food or food trucks, and plenty of drink specials to quench your thirst.
You'll Need The Hawk or Cat Country Mobile App

There's no need to wait for the weekend to crack that throttle. Come every Wednesday night for cold drinks, great food, music, and all-around good times - AND come to visit our booth to get the unique code word for 50 extra entry points toward our $500 Biker Bucks Sweepstakes.
Where will Bike Night be?
This year, we've got the list locked down, and ready to go! Be sure to like 103.7 The Hawk on Facebook, and Cat Country 102.9, to find the events and add them to your calendar.
June 21st - Squire Lounge
June 28th - Blue Cat Bar & Grill
July 12th - Tiny's Tavern
July 19th - High Horse Saloon
July 26th - Squire Lounge
August 2nd - Blue Cat Bar & Grill
August 16th - Bullwackers
August 23rd - Paula's Longbranch in Ballantine
August 30th - Andy's Bar
September 6th - The Reno Club
Ride safe, and look for us at Bike Night!
Thanks to Law Tigers Motorcycle Lawyers, Hi-Tech Motorsports, and Medora for sponsoring Bike Night!
Top 5 RV Parks in Montana
When you need more than just a campground, you might need an RV park! Especially if you like to travel the country in a proper Recreational Vehicle, you need to know where to find good places to park for a few days. Montana is home to some very fine RV parks. Here are some of the best that Montana has to offer when you're on the road.
10 Important Things Everyone Learns After Moving to Montana
Montana is a unique place, and some of the things you'll experience in the state don't happen anywhere else. Here are a few of the things you'll learn after moving to Montana.