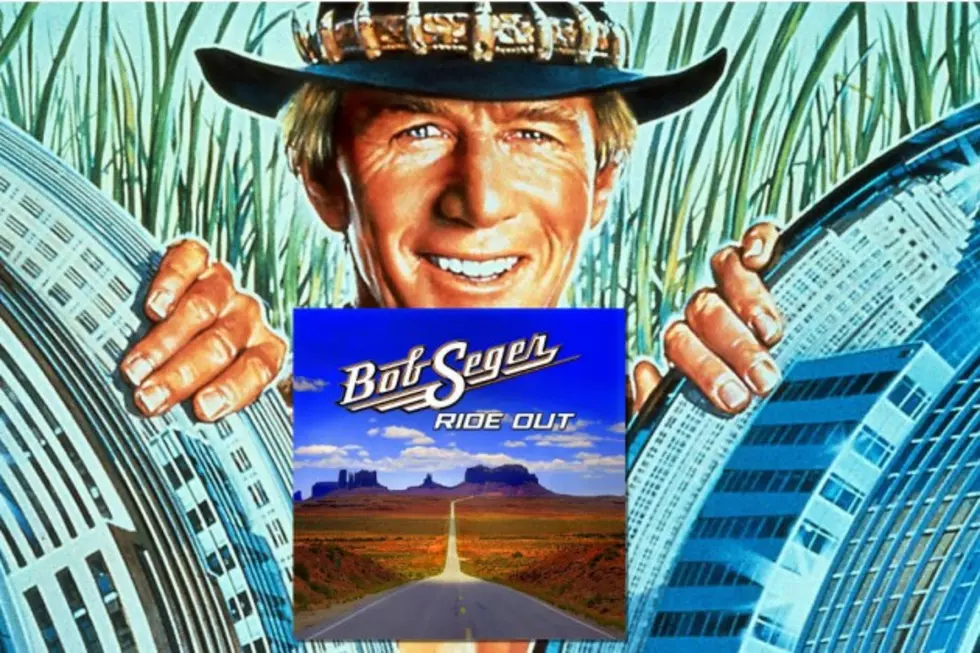 Bob Seger's Australian Label Won't Release His New Album
Paramount Pictures / EMI
Bob Seger's new 'Ride Out' album is a Top 5 hit in the U.S., but it looks like it won't even have a chance to top the Australian charts.
Noise11 reports that execs at EMI Australia have decided to take a pass on releasing 'Ride Out,' leaving Seger's latest record in international limbo. The article doesn't offer any explanation for the decision, nor does it mention any alternate distribution plans within the Seger camp.
As the article notes, this is a fairly strange decision on EMI Australia's part, given that he's had a long history of selling well there, with seven Top 30 albums to his credit -- although it's worth noting that the most recent release on that list, 'Like a Rock,' dates back to 1986. 'Ride Out' boasts a little more regional flavor than most, courtesy of Seger's cover of 'Adam and Eve,' originally recorded by Australian stars Kasey Chambers and Shane Nicholson, and his upcoming tour may even feature a run of Australian dates.
Odd as this particular case might seem, this kind of thing isn't entirely out of the ordinary for veteran artists; as Mark Knopfler fans no doubt recall, his recent double-album set 'Privateering' had to wait months for a U.S. release after his U.S. label passed on its option. Here's hoping Seger's Australian fans aren't deprived of 'Ride Out' for long.
Watch Bob Seger in Our Video of Rockers in Funny Situations