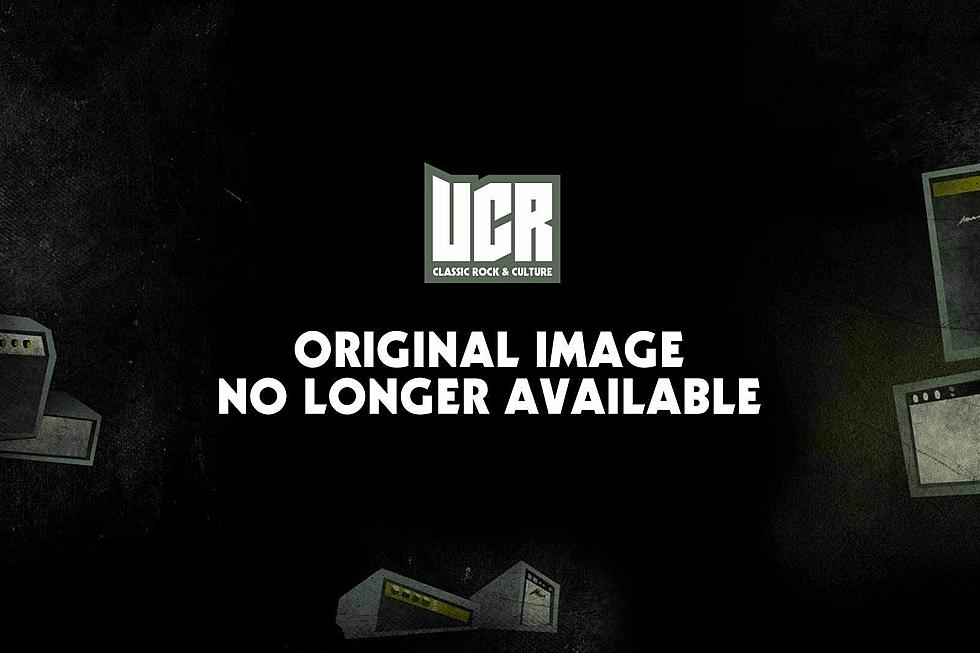 Bon Scott Sculpture Unveiled in Melbourne
Facebook
A new sculpture carved in the likeness of former AC/DC singer Bon Scott has been unveiled during a dedication ceremony attended by Scott's son Dave Stevens, who did the honors and presented the artwork to the public for the first time.
The Sydney Morning Herald reports that the sculpture is the work of artist Mike Makatron, whose murals are described as a regular fixture along the city street where this new Scott tribute resides — the fittingly named AC/DC Lane. "It's an honor to add a permanent 3D element that pays tribute to a great Australian rock 'n' roll band and its lead singer, Bon Scott, but also to music in general," said Makatron.
"Thanks to all, especially the vision of James Young of Cherry Bar, who instigated the idea and grant application with Creative Victoria."
Quipping that "Sydney has the Opera House and Melbourne has Bon Scott," Young added that the spot chosen for the sculpture is "the perfect place to honor Bon Scott and to provide inspiration for aspiring musicians and music fans."
As AC/DC fans are likely aware, Sydney is the city where the band came together, but Melbourne still boasts a number of connections to former members of the lineup. Drummer Phil Rudd and bassist Mark Evans were both born there, and Scott lived there during a couple of periods during his life — first as a child, then as a young working musician. AC/DC later filmed its video for "It's A Long Way to the Top (If You Want to Rock N Roll)" in Melbourne, cementing its ties to a city that's been eager to celebrate the connection.
Melbourne's Scott sculpture isn't the first public landmark to be inspired by the singer. Visitors to Fremantle in Perth, Australia, can visit a Scott statue — and there's another standing in his Scottish hometown, where it serves as the centerpiece of a memorial garden. Check out footage from the new sculpture's unveiling below.