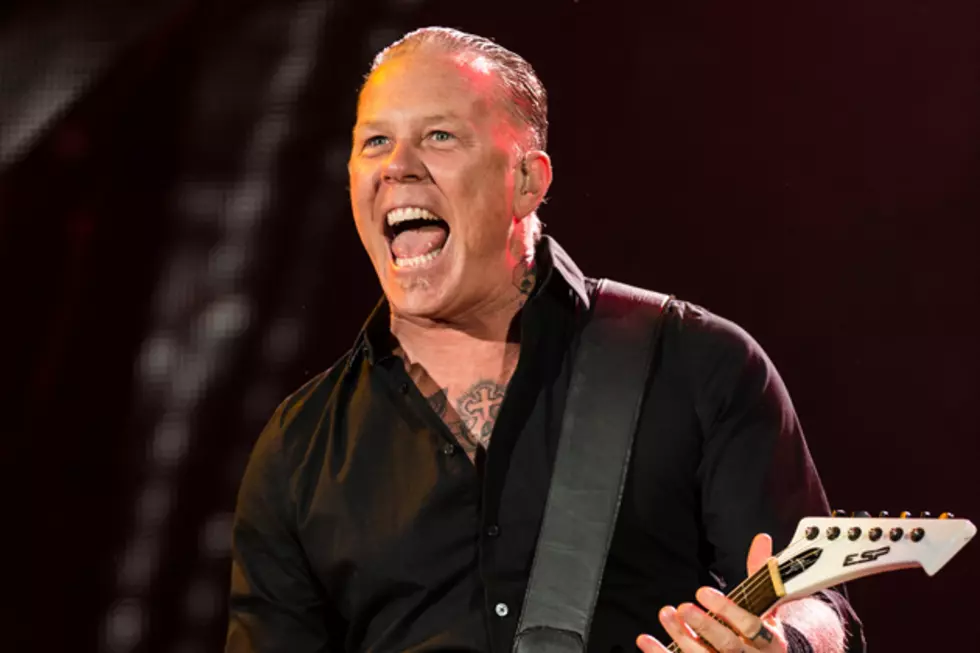 New Comic Strip 'Hetfield' Blends 'Garfield' With Metallica
Ian Gavan, Getty Images
Are you a fan of the 'Garfield' comic strip, but always thought it needed a few Metallica references? Well, here's a treat for you.
Since May of this year, a cartoonist has been churning out a comic strip called 'Hetfield,' which clearly spoofs the popular 'Garfield' comic while cleverly throwing in some fun nods to Metallica along the way.
The strip features a cat named 'Hetfield' with a goatee very similar to that of the real James Hetfield. Meanwhile, the cat's owner is named Lars and sports a haircut that's suspiciously similar to Metallica drummer Lars Ulrich.
We've posted some of our favorite 'Hetfield' strips below, but there are several more on the comic strip's official Tumblr page. Click here to see all of them.
You Think You Know Metallica?
See the Yearbook Photos of James Hetfield and Other Rock Stars