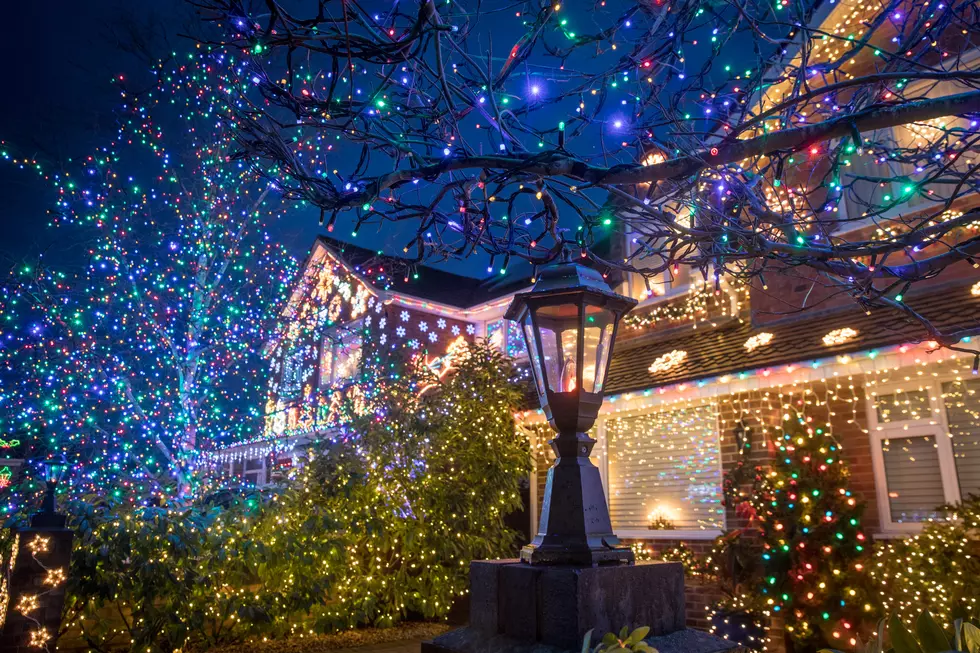 Cool Christmas Lights Under $30
Credit: Matt Cardy/Getty Images
Some people go nuts with the Christmas lights. I never have the time or money to really go hog wild at my house. I staple a string of lights around the eves and gable and maybe wrap a couple trees in the yard, and I'm good. We had a couple of those inflatable things but I'm not sure where they went. I'm going to blame either the kids or the dogs for ruining them.
This year I'm hoping to add a couple new lights for some fresh dazzle. I found some pretty cool ones on Amazon that are fairly affordable and seem like a lot of bang for your buck. Check these out.
These "firework" styled lights look pretty awesome. The product states they can be used indoors or out, although I'm not sure how durable they would be for outdoor use. I feel like our gusty winter wind might kind of bang them out of their intended shape. $24.99 for a pair seems like a good deal.
I first saw these a few years ago and thought they were the coolest thing. The lights "drip" with moving lights and they look great in outdoor trees, hanging from your house, or pretty much wherever. At $17.96 a string, go ahead and order a few for maximum effect.
At one point in my life I scoffed at those people who use the projector lights. I considered myself a Christmas light traditionalist, and these seemed way too easy and not "real" enough. My opinion has since changed. The projector lights ARE way too easy.  And they're great for shooting lots of light on the side of a house. This model makes snowflakes, which could be a nice contrast to your regular colored lights, but they make them in all sorts of colors and designs. At under $30 you get a lot of lighting effect for cheap.
I've never seen light curtains before, but these look pretty sweet. They say they can be used outdoors. Imagine getting a whole bunch of strings and running them together off the edge of your roof! Lights everywhere!