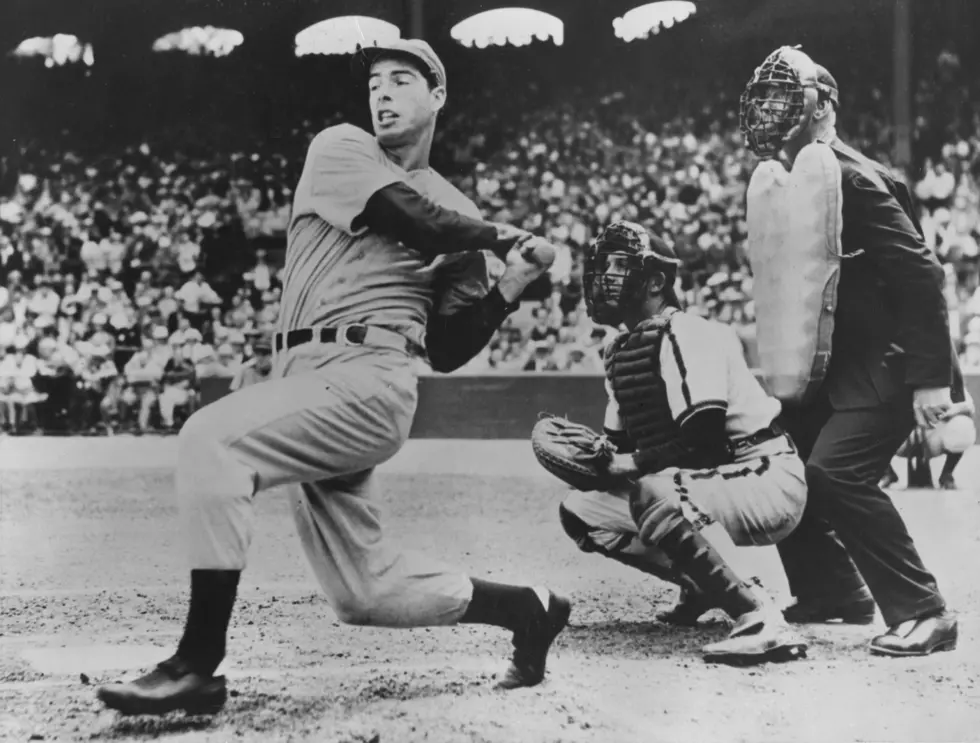 DiMaggio Bat Bought for $147 Worth $100K
Credit: Keystone/Getty Images
Sports memorabilia is big business, with Forbes calling it a multi-billion dollar industry. Nowadays there are just as many adults as there are kids waiting in lines to get autographs from their favorite sports heroes. Some just want to add the signed items to their collection, while it seems like most of the adult autograph seekers are hoping to cash in on the value.
I've never gotten into collecting sports memorabilia, but I love hearing stories about people who do, especially this story from Yahoo! Entertainment about a guy who bought a game-used Joe DiMaggio baseball bat in 1976 for $147. In today's dollars that would be over $680. A pretty hefty amount at the time. Apparently, the guy's wife wasn't too pleased with his purchase, which was more than a week's salary.
Anyway, the guy bought the bat and brought it to Joe at a signing event in 1994 where DiMaggio allegedly told him:
Well, you got my bread-and-butter bat. I get a shipment and I go through the bats and pick the one that feels good. I dip it in olive oil, and I sprinkle rosin on it, and then I put it under a flame. When it sets, I sand it smooth.
The unnamed gentleman who owns the bat took it to Antiques Roadshow (see the bat HERE) to have it appraised and the appraiser told him it would fetch between $80,000 and $100,000 at auction. Not a bad deal for a $147 purchase.
Do you collect any sports memorabilia? We'd love to hear about some of your finds in the Comments or download our free Mobile App and tell us about it with the Message Us button.

Enter your number to get our free mobile app