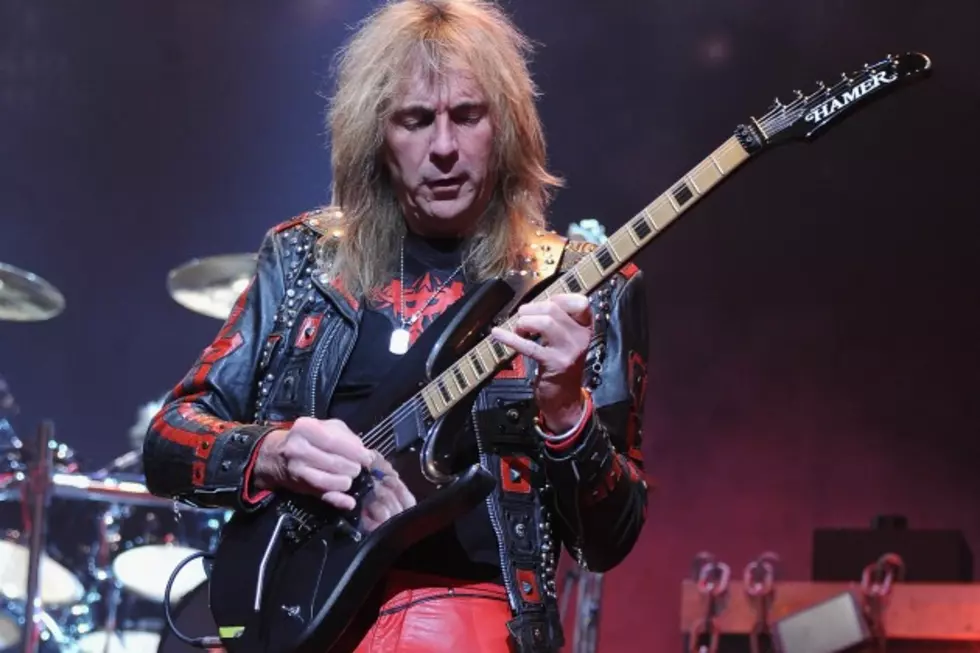 Glenn Tipton Thought Judas Priest Were 'Finished' After K.K. Downing Left
Theo Wargo, Getty Images
Tipton looked back on that dark chapter in Priest history during a recent interview with Metalholic, revealing that after co-founding guitarist K.K. Downing left the band in 2011, he assumed they'd be hanging it up. "At that time, I really, truly thought the band were finished," he recalled. "We were poised to do a farewell tour and, of course, Ken decided he'd had enough of that. I respect his decision. It must have been a big decision to make. I think we've all been through that phase. We've been around for 35, 40 years."
The opposite ended up happening, in large part because the band found a capable replacement in Richie Faulkner -- a stroke of luck that he referred to as "a small miracle." Added Tipton, "The guy is such a great guitar player and he blended in so well first onstage. And then, of course, he's worked so hard and contributed so much to the album that it's just a miracle."
In fact, argued Tipton, Faulkner's presence breathed new life into Priest's creative dynamic -- and brought an end to their plans to quit touring. "He just gave everybody a keep up the backside, really. And that's what happened. We went from literally meaning it was our last tour to 'There's such great songs on this album, it's a shame we can't get out and play them' ... I'm glad we're doing it. I feel that it would be great to get on stage and play these new numbers as well as the old classics."