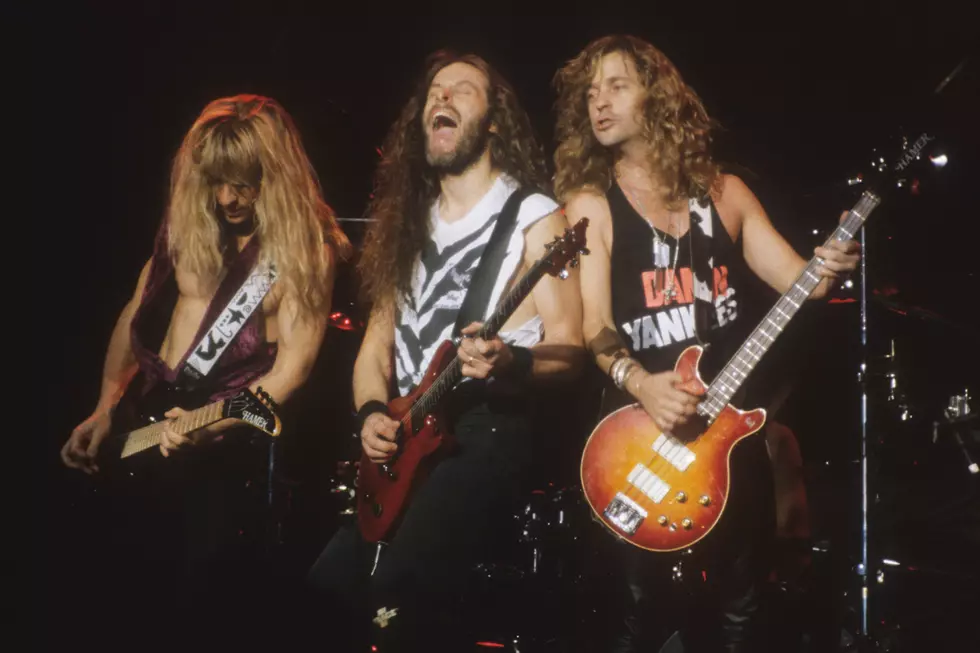 Why Jack Blades Feared Revealing 'High Enough' to Ted Nugent
Jim Steinfeldt/Michael Ochs Archives, Getty Images
Jack Blades recalled the trepidation he felt when presenting the future Damn Yankees hit "High Enough" to bandmate Ted Nugent, saying he was expecting the guitarist to explode with rage at the idea of being asked to record a power ballad.
In a new episode of The Kenny Aronoff Sessions, Night Ranger bassist Blades said he and Styx's Tommy Shaw stumbled on the concept for the song by accident as they were working on the supergroup's self-titled 1990 debut album.
"I was doing my laundry downstairs in [Shaw's] basement," Blades said. "I was just singing words with that melody. Tommy's upstairs, and he's like, 'Hey, what's that?' And I said, 'Something I'm just fooling around with.' And he said, 'Come on up, come on up.' And we go up into the studio and I start singing, we put it down real quick."
He explained that the pair quickly built a chorus and bridge, and the song was written within 45 minutes. The next step was to let Nugent hear it. "We looked at each other and we said, 'This is good, right? I think this is real good,'" he continued. "But we were afraid to play it for Nugent, right? It's a ballad. We go into rehearsal, we're like … 'Hey, Ted. Ted, we wrote this song.' He's like sitting in a chair, leaning back, got his gun in his back … chewing on a toothpick like Ted does."
You can watch the interview below.
Blades said Nugent played their demo tape while sitting completely still, not moving until the song finished. "I looked at Tommy and we're like, 'Oh, boy, here it goes. Here comes the shit. … Nugent's going to fucking go nuclear on us," he recalled. Instead, Nugent picked up his guitar, "and he goes, 'Here's what I think it needs. I think it needs this, right before the chorus.' Just like that – and Tommy and I look at each other. 'That's exactly what it needs. That's exactly right.' So we cut it. It wasn't a problem. He loved it and boom, it became like a big No. 1 record."
"High Enough" reached No. 3 on the Billboard Hot 100 and No. 2 on the Mainstream Rock chart, helping propel the Damn Yankees album to more than 2 million sales in the years ahead.
Rock's Forgotten Supergroups
Here's a rundown of would-be supergroups that the world at large has forgotten over the years.