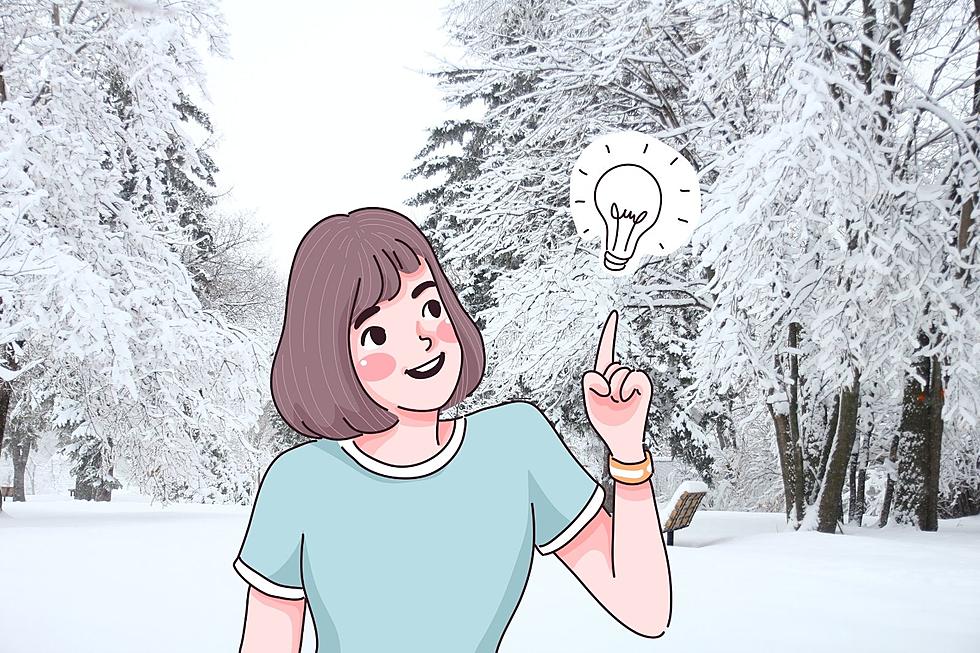 Hilarious Ideas for a Snow Day in Montana
Credit: Canva
 Ah, another round of snow for Billings. It's fine...
We have options for you to enjoy this springtime arctic blast in Montana. Enjoy this satirical piece, as laughter is the best medicine.
Have a snowball fight in your yard.
Build your snowballs sans gloves so you make sure to almost get frostbite.
Go to St. V's Hospital or Billings Clinic
Since your hands feel like they're on fire because you almost got frost bite 😂
Build one last snowman, hopefully.
Even though it's now spring, we can say sayonara to the colder days by being out in our lovely snow packed yards making weird snow people just one more time.
Bring your snowman to life!
With a little dark magic, and a chant to turn your snow man into reality, you'll see your real life horrifying Jack Frost.
Run away from Snowman and grab weapon of choice.
Your snowman is chasing you and you need him to melt… so you grab your hair dryer and plug it in outside holding it like a revolver, just waiting for that creature to show it's stupid carrot nose and robust body. Then BAM! You blast him with heat. Easy Peezy.
Attempt snow shoeing/ Call a friend to come get you because you trekked too long in your snow shoes
To make our bodies feel like they're extra outta shape, strap on the snowshoes and don't stop walking for 5 miles. You can't make it one more step in the heavy, wet snow? That buddy will be glad to come get you although they were on their couch looking at all the March madness highlights from the weekend and probably enjoying some sort of comfy day at home… because it snowed.
Or we'll just stay in and relax on a snowy spring day in Billings.
That sounds much better.
LOOK: The most extreme temperatures in the history of every state
Stacker
consulted 2021 data from the
NOAA's State Climate Extremes Committee (SCEC)
to illustrate the hottest and coldest temperatures ever recorded in each state. Each slide also reveals the all-time highest 24-hour precipitation record and all-time highest 24-hour snowfall.
Keep reading to find out individual state records in alphabetical order.