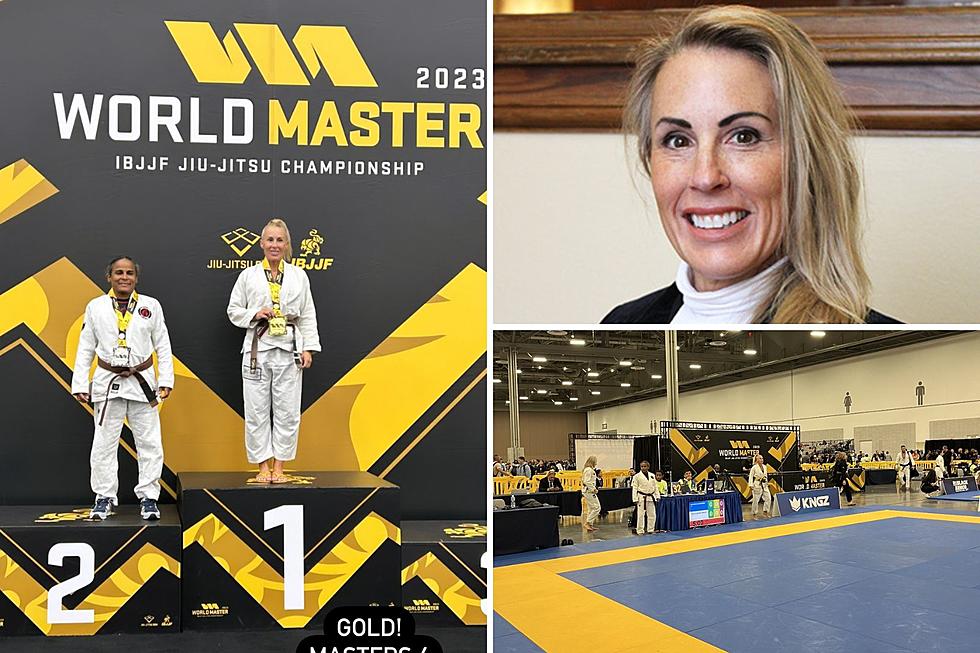 Montana Lawmaker Wins Gold in Jiu Jitsu Championships
Credit Naarah Hastings/ Leg.MT.Gov
A Montana woman brought home the gold medal following a global jiu jitsu competitiion in Las Vegas, Nevada.
Naarah Hastings lives in Billings, Montana and has an impressive business background in the high tech sector, she's also the newest member of the Montana House of Representatives. Rep. Naarah Hastings (R-Billings) represented House District 50 in the 2023 Montana Legislative Session.
She's not just a fighter in the political arena; though, she's also a literal fighter who just brought home the gold in the World Master IBJJF Championship in Las Vegas. IBJJF stands for the International Brazilian Jiu-Jitsu Federation.
In addition to securing the gold medal, Rep. Hastings tells us she was very excited to be promoted to black belt on podium by Professor Miriam Cardosa. Hastings was the gold medal champion for the 2nd year in a row. She competed in the light feather weight division as a brown belt.
According to a writeup by Evelyn Pyburn in The Yellowstone County News, "She and her husband own Proof Donuts, and Hastings has also founded her own business, a talent acquisition firm, 6H Talent, Inc. Hastings is a champion Brazilian Jiu Jitsu competitor."
By the way, if you haven't tried Proof Donuts in Billings- their donuts are EPIC. Very good. Very creative too. They make everything fresh starting at zero dark thirty in the morning.
"The Fightin' Side of Me": Top 25 Country Fightin' Songs
Sure, country music is all about cracking a cold one and having a good time — but it's also about fighting when you've gotta fight. Here are the best 25 songs in the genre about dust-ups, fist fights and full-on barroom brawls.