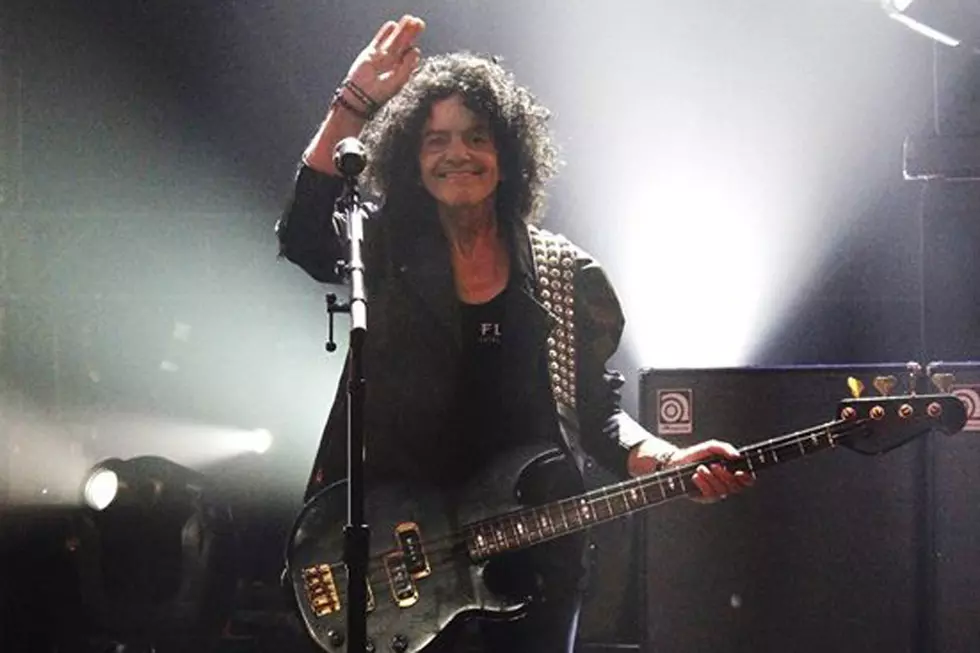 Jimmy Bain Dies: Rockers React
Photo Credit: Joey Wester
Jimmy Bain, who made his name as a bassist with Rainbow and Dio, has died at the age of 68. As a result, many of the musicians he befriended and influenced have expressed their grief on social media.
Bain died while taking part in Def Leppard's Hysteria on the High Seas Cruise as a member of Last in Line. The band was comprised of the musicians who played on Dio's first two records -- Bain, guitarist Vivian Campbell and drummer Vinny Appice -- and vocalist Andrew Freeman. They were set to release their debut, Heavy Crown on Feb. 19.
A native of Scotland, Bain was in Rainbow from 1975-77, where he met Ronnie James Dio, who would hire him for his self-named band in 1983. After four studio albums together, Bain left after Dream Evil in 1987, but rejoined in 1998 and stayed until Dio's death in 2010. Last in Line were formed in 2013.
The news was broken on social media by former AC/DC drummer Simon Wright, who joined Dio after Bain's late-'80s departure, but was still in the band for Bain's second stint. The tributes have come from past and present members of bands like Guns N' Roses, Motorhead, Whitesnake, UFO and Megadeth, as well as other metal bands. Check them out below.
Rockers We've Lost in 2016