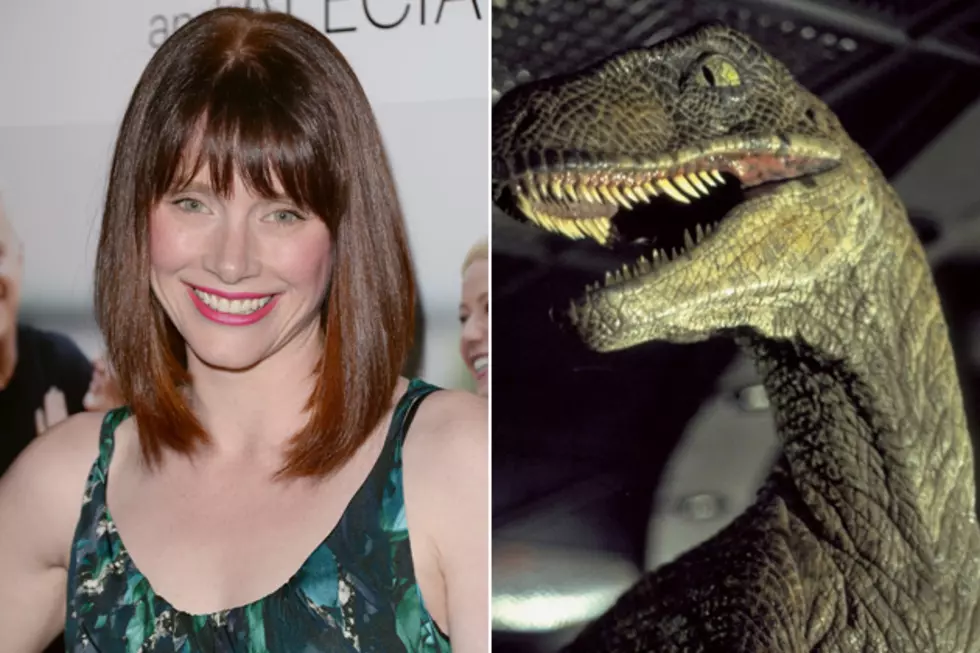 'Jurassic Park 4′ Has Its Sights Set on 'The Help' Star Bryce Dallas Howard
Getty Images/Universal
Aside from starring in the Oscar-winning 'The Help' opposite Emma Stone, Howard picked up the role of Victoria from Rachelle Lefevre in 'The Twilight Saga: Eclipse' and was seen in '50/50' with Joseph Gordon-Levitt, McG's 'Terminator Salvation,' M. Night Shyamalan's 'Lady in the Water,' and Sam Raimi's 'Spider-Man 3.' Now, according to The Wrap, she's in talks to join 'Jurassic Park 4,' a project she was eyeing even before production briefly shut down.
With few details on her character and the film in general, numerous rumors have been swirling about. Though, while scouting locations, Trevorrow revealed a photo of the original island in 'Jurassic Park,' suggesting the fourth installment would return to its roots. 'Jurassic World' is based on a script by Rick Jaffa and Amanda Silver, and is being produced by Frank Marshall and Pat Crowley. When Universal put the project on hold, however, it was reportedly due to the overly ambitious storytelling.
We'll update you with the latest from 'Jurassic Park 4,' but what do you think of this casting? Do you want to see her running from some dinosaurs? Give us your thoughts on the film in the comments.