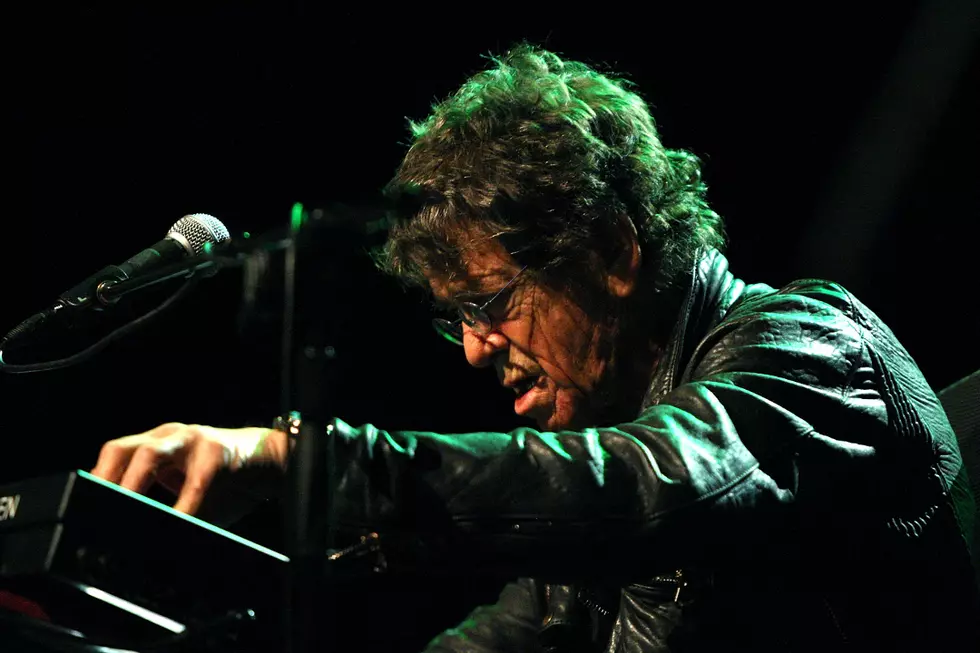 Twelve Lost Lou Reed Songs Found on Cassette
Mark Metcalfe, Getty Image
A cassette containing 12 unheard songs that Lou Reed recorded for Andy Warhol was discovered in the Warhol Museum archives, Variety reports.
While rights issues prevent full details regarding the 1975 material from being divulged, Variety revealed a 30-second clip from one of the tracks. The New York Times noted they were found on a tape including sound-desk recordings from Reed concerts made the same year on the A-side. The B-side was labeled "The Philosophy Songs (From A to B and Back)" – a reference to Warhol's book The Philosophy of Andy Warhol (From A to B and Back Again).
"It sounds like he recorded them in his apartment with an open-air microphone, just voice and acoustic guitar," said Judith Peraino, professor of music at Cornell University, who found the cassette during research work. She admitted she didn't realize the value of her discovery until a colleague remarked that it was an unreleased Reed album.
"That's when the excitement really hit," she said. "What makes this rare is the gift aspect of the tape – that Lou Reed intentionally created both a curated set of songs and a composed set of songs on tape meant only for Warhol."
One song reportedly explores variations of the phrase "So what?" while two others are about drag queens. One covers the topics of fame, sex and art; another discusses the shooting of Warhol in 1968, in which Reed says his colleague and frequent sparring partner should have died, before he apologizes.
The songs are currently available only to professional researchers, and the potential issues between record labels and the estates of Warhol and Reed seem to suggest it could be difficult for them to get an official release. However, samples of some of the songs are available at the University of California's Journal of Musicology.
"Without an understanding of what is included on the tape and who created the recording, we are unable to say at this point what, if anything, the foundation can do to make them more easily accessible," said Warhol Foundation director Michael Hermann.
Masterpieces: The Very Best Albums From More Than 100 Classic Rock Acts