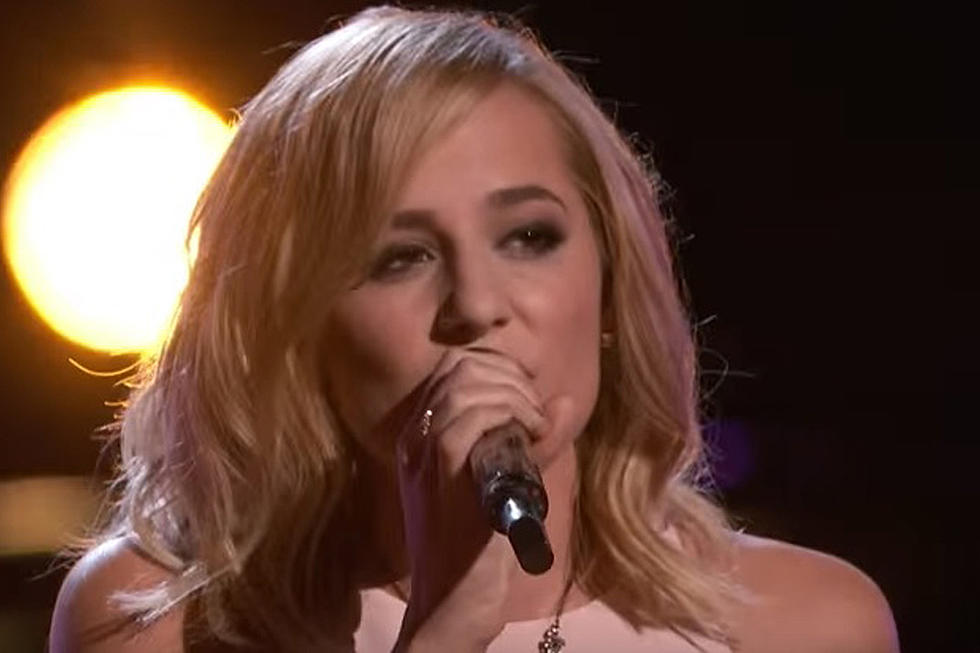 Mary Sarah Performs Carrie Underwood's 'So Small' on 'The Voice' [Watch]
YouTube
Mary Sarah impressed the The Voice coaches on Monday night (April 19) with a moving performance of Carrie Underwood's "So Small" for her Top 12 showcase.
Dressed in a beautiful pink skirt that glittered in the spotlight as she neared the edge of the stage, Mary Sarah made the song her own with her soaring vocals. This is something her coach, Blake Shelton, noticed as he nodded in approval during her performance.
Shelton told Mary Sarah afterwards that she succeeded in translating the song herself, as he was wrapped up in the lyrics of the song as she performed — something he hadn't experienced before. He applauded her ability to straddle the line between traditional country and contemporary country throughout her singing.
Mary Sarah had the first performance of the evening and Christina Aguilera was pleased with her cover of "So Small," despite never having heard the song before.
"That was a beautiful song. I wasn't too familiar with it," she admitted. "You did a great job. It was a solid performance."
Meanwhile, Pharrell agreed with Aguilera as did Adam Levine.
"We thought you were an old-school singer but with a contemporary song, you did your own thing and didn't copy Carrie Underwood," Levine noted.
Previously, Mary Sarah wowed the coaches with her country cover of the late Lynn Anderson's hit "(I Never Promised You a) Rose Garden." Earlier this season she sang a cover of Loretta Lynn's "You Ain't Woman Enough." The performance was enough for her to be saved by her own coach, Shelton.
Unforgettable Blake Shelton Moments
Find Out Why Blake Almost Quit Country