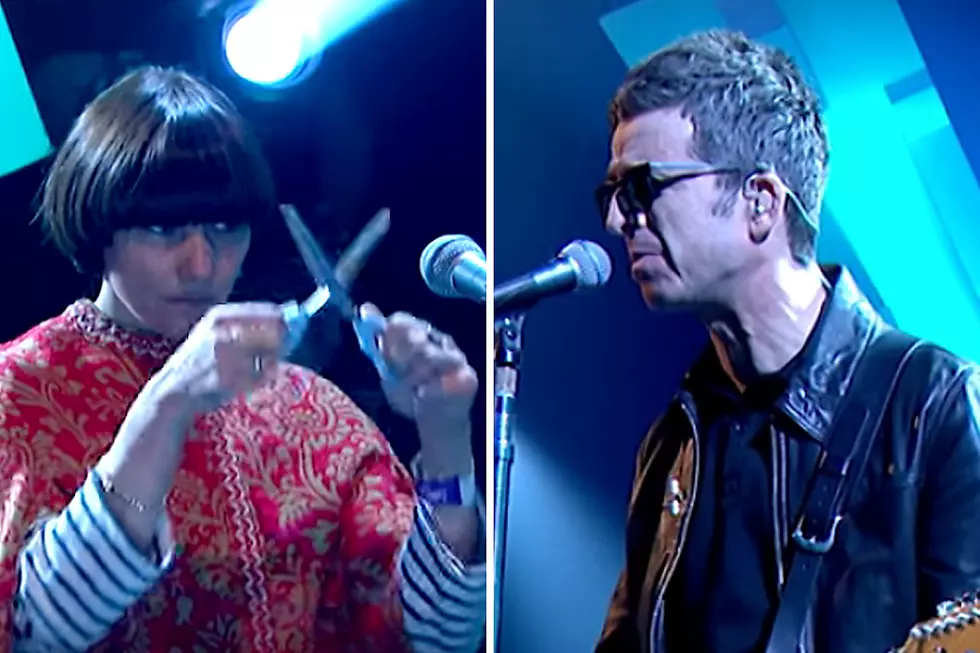 Noel Gallagher's Scissors Player Leaves High Flying Birds
YouTube
Charlotte Marionneau, who became famous in 2017 when television cameras spotted her playing the scissors in Noel Gallagher's High Flying Birds, has left the band.
"It is with great sadness that NGHFB has to announce that Charlotte Marionneau will be leaving its 2019 world tour for personal reasons," he tweeted. "We look forward to welcoming her back as soon as possible. … Ticket refunds will be available from the point of purchase."
Marionneau made headlines during a High Flying Birds performance on the U.K. show Later… With Jools Holland when she played the scissors during "She Taught Me How to Fly."
It was later revealed that she's a multi-instrumentalist who plays guitar, keyboards and the glockenspiel, and is the leader of a French experimental pop outfit called Le Volume Courbe, To date, they've released two albums, I Killed My Best Friend and I Wish Dee Dee Ramone Was Here With Me.
"I adore that girl, she's amazing," Gallagher said. "She means it, this is not a joke."
Noel's estranged brother and former Oasis singer Liam subsequently mocked him by requesting somebody to join him onstage to peel potatoes at his next solo gig, itself a reference to Liam's repeated claims that Noel looks like a spud. Sure enough, that night in London, a man in the crowd was spotted peeling potatoes during Liam's set.
"To the peeler who peeled his little heart out last night, you, my friend, are truly out there," Liam tweeted. "Psychedelic, even."
Top Rock Albums of the '90s