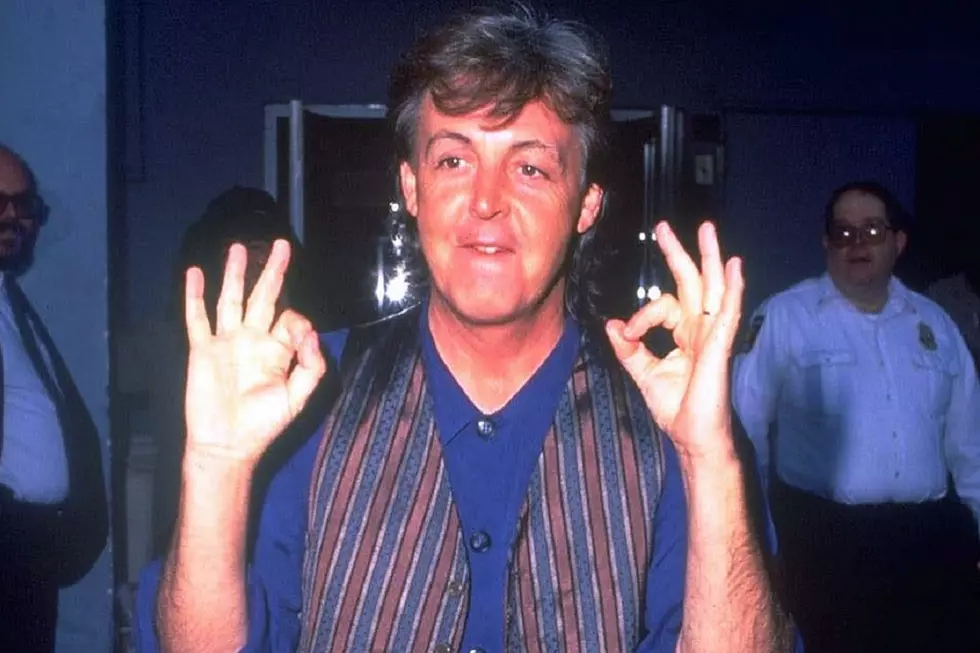 The Day Paul McCartney Was Knighted
Diane Freed, Hulton Archive
Paul McCartney received one of Britain's highest honors on March 11, 1997, at the age of 54, when he was knighted by Queen Elizabeth II. The centuries-old ceremony, officially bestows the title of "Sir" upon all fortunate enough to receive the designation.
This came as quite a shock to those in the British establishment at the time. Lennon then memorably returned his medal in 1969 as a war protest.
Despite having been a part of one of the biggest bands in the history of music and being one-quarter responsible for having created Beatlemania all over the world, McCartney admitted to some nervousness heading into the ceremony: "Proud to be British, wonderful day and it's a long way from a little terrace in Liverpool," he told reporters.
Watch News Coverage From Paul McCartney's Knighting
The ceremony was attended by three of McCartney's four children with his wife Linda, though she was absent from the ceremony while in the midst of her battle with breast cancer. Thirteen months later, on April 17, 1998, Linda sadly lost her fight and succumbed to the disease.
Musicians receiving the British knighthood was a still somewhat of a rarity when McCartney received his designation in 1997. Cliff Richard was actually the first musician to have been given a knighthood in 1995 but since then, many of music's royalty have received the title including Bono (2007), Mick Jagger (2003) and Elton John (1998).
In an interesting twist, David Bowie allegedly declined the knighthood in 2003, reportedly stating that it was not what he had spent his life working for.
 
 
Rock Stars Who Have Been Knighted
See Paul McCartney in Rock's Craziest Conspiracy Theories