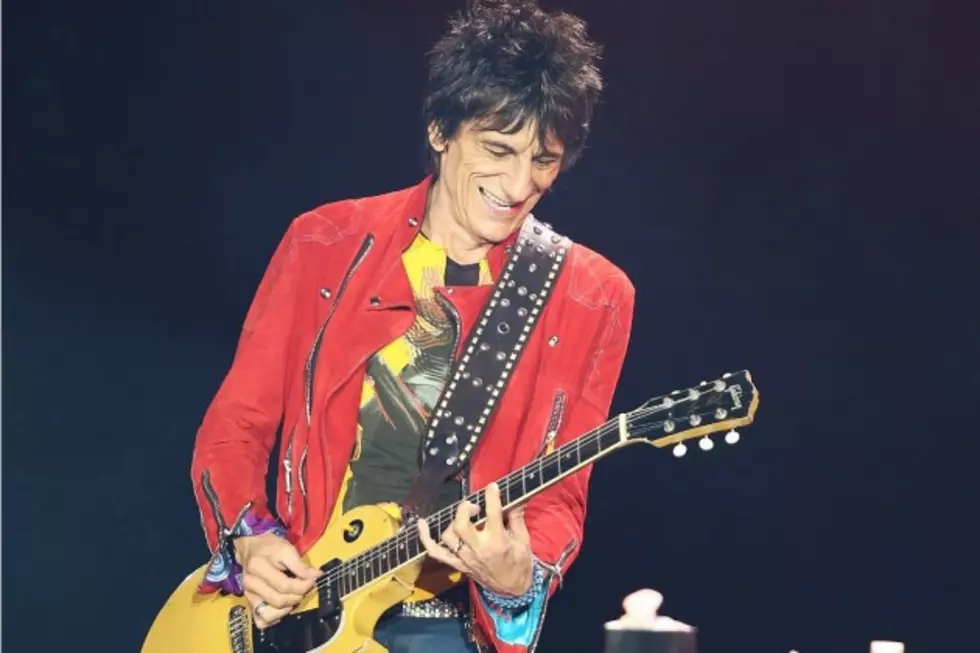 Ron Wood Says the Faces Are Discussing a 'Test Show,' Possible American Tour
Fiona Goodall, Getty Images
"Well, we just played at Rod's 70th birthday a couple of weekends ago in L.A.," Wood recalled, talking about how he, Stewart, and drummer Kenney Jones got up on stage for a brief set that included 'Stay With Me' and 'Sweet Little Rock and Roller.' "Rod and Kenney were very enthusiastic about a Faces reunion."
The problem, as it's often been, is one of scheduling -- in Wood's case, there's his looming obligation to the Stones, whom he says will tour the U.S. this summer. But he isn't willing to rule the Faces out entirely.
"I said, 'Give me a break! I've gone out with the Stones over the summer, I've got my artwork to do, I'm up to my neck in projects!' But you never know," mused Wood. "We were thinking of getting a test show together, and if something comes of it, then we might come to America."
Any reunion would sadly come too late to include keyboard player and singer Ian McLagan, who passed away last year; as Wood noted, McLagan's death impacted the Stones as well -- and hit them particularly hard, given that longtime Stones sideman Bobby Keys also died the same week.
You Think You Know the Rolling Stones?
See the Yearbook Photos of Keith Richards and Other Rock Stars