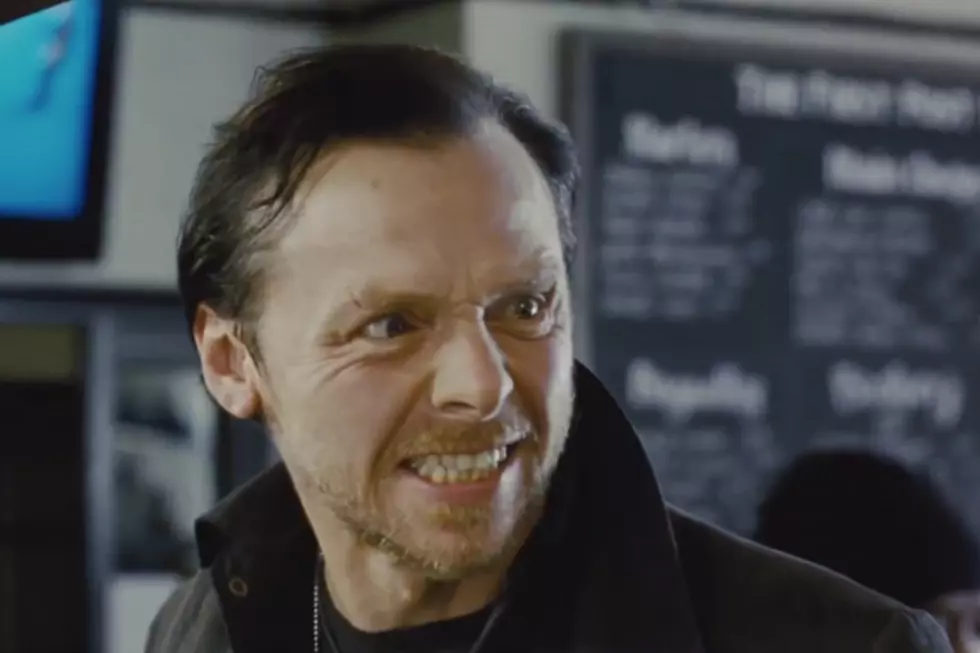 Simon Pegg Says "F— You" To Trekkies Who Think 'Star Trek Into Darkness' Stinks
Focus Features
Pegg's feathers were ruffled in a recent interview with The Huffington Post, where journalist Mike Ryan brought up the apparent fact that 'Star Trek Into Darkness' was rated the worst 'Star Trek' movie at a recent fan convention. (Seriously, people? Seriously.) The actor, currently out promoting 'The World's End,' made his feelings quite clear on the subject. Here's a sample:
...you know what ... it absolutely isn't the worst 'Star Trek' movie. It's asinine, you know? It's ridiculous. And frustrating, as well, because a lot of hard work and love went into that movie, and all J.J. wanted to do was make a film that people really enjoyed. So, to be subject to that level of sort of, like, crass f--king ire, I just say f--k you.
That's not likely to win over any of the Trekkies who voted 'Into Darkness' as the poorest Trek flick of the franchise, but Pegg certainly has a right to his opinion. Plus, as he mentions, much work was put into the film by director J.J. Abrams and everyone else, so it must be something of a punch in the gut to learn how unappreciated the movie is by the core fan base.
Still, Pegg looks on the bright side: it's a really successful movie.
'Star Trek Into Darkness' is the most successful 'Star Trek' movie ever made. It is, in terms of what it took at the box office and how many people went to see it. More people saw that film than any iteration of 'Star Trek' that existed before. That is probably slightly annoying to some 'Star Trek' fans -- which I totally understand."
What do you think? Is 'Star Trek Into Darkness' really the worst 'Star Trek' film?