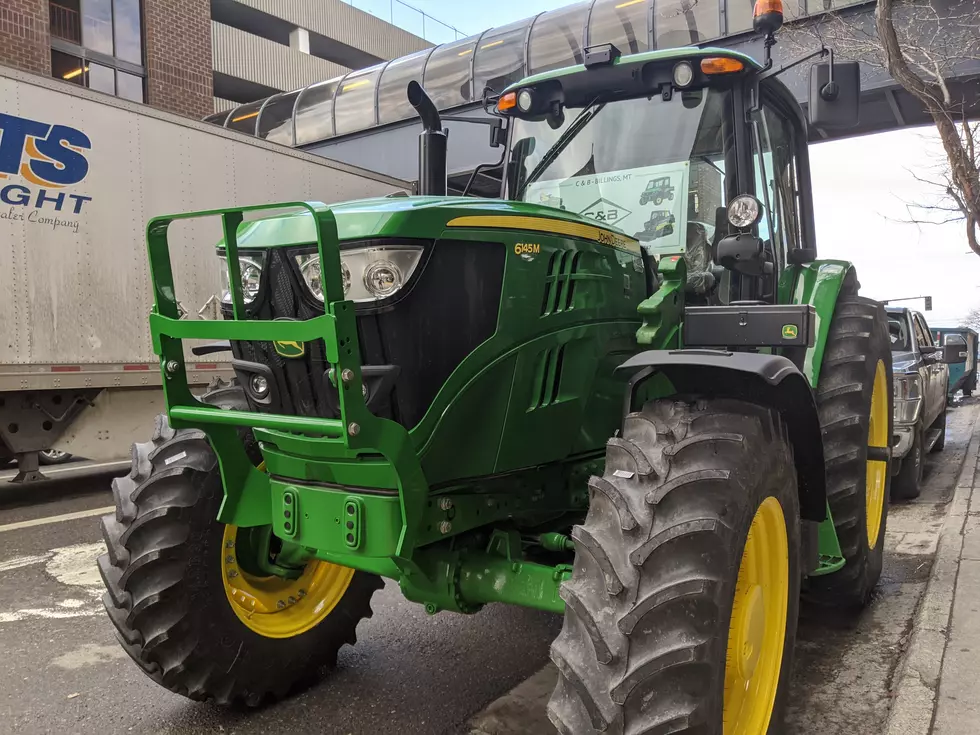 Tractors and Big Pickups Take Over Downtown Billings This Week
Credit: Michael Foth TSM
If you've been downtown this week, maybe you've wondered what's up with the tractors parked around town. This big green John Deere is parked on 1st Ave, right in front of the DoubleTree (where our studios are located).  Just down the street, two more tractors are parked in front of the Northern Hotel. There's a sweet Bobcat on the corner and a side-by-side utility vehicle is parked in our hotel lobby.
The parking garages are full of large pickups, making the already narrow parking spots even tighter. Restaurants are full and I've spotted lots of folks wandering around in western or country styled clothing. It's not rodeo time. It's not the NILE. So what's going on? It's the annual Montana Farm Bureau Convention and Trade Show. It's their 100th anniversary and it wraps up on Thursday 11/14.
If you are not in the farming or agricultural business, it gets easy to forget how big they are in Montana. Agriculture is the number one business in the state. Thank you farmers and ranchers. I hope they enjoy their time in the Magic City.