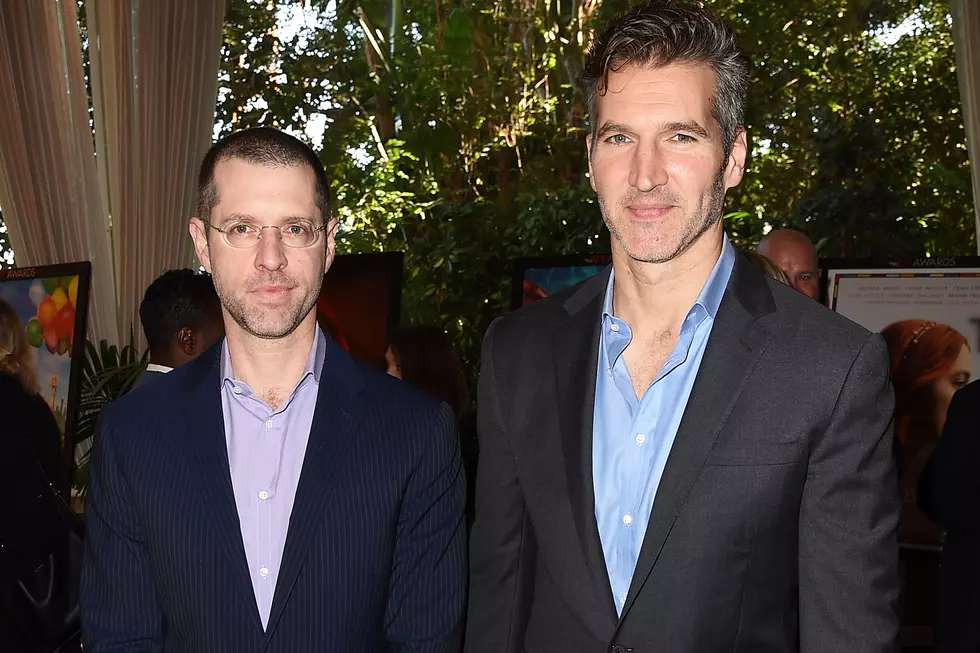 'Game of Thrones' Creators Quit 'Star Wars' Because of 'Toxic Fandom'
Kevin Winter, Getty Images
The stated reason that Game of Thrones creators David Benioff and D.B. Weiss walked away from their deal to make the next Star Wars movie trilogy was scheduling. Benioff and Weiss also had a massive deal to create new stuff for Netflix, and they ultimately couldn't do both and chose Netflix. And while that was certainly a major factor, a new article in The Hollywood Reporter claims their full reasons were a little more complicated.
That report (quoting one anonymous source) says that staying away from Star Wars' "toxic fandom" also played a role in their decision. Benioff and Weiss had a rough time of it with GoT fans, and were wary of a repeat on Star Wars:
The divisive six-episode final season [of Game of Thrones] that aired in the spring was met with such backlash that the duo backed out of a farewell panel at San Diego Comic-Con in the summer. To go from Thrones to Star Wars, where fans have bullied actors off social media and taken aim at filmmakers like Johnson? "Who wants to go through that again? Not them," notes another source with knowledge of Benioff and Weiss' thinking. "This was in the 'Life's Too Short' category."
While Star Wars remains wildly popular, a small but very vocal segment have spent the last several years loudly criticizing the overall direction of the franchise, and the missteps they perceived in Star Wars: The Last Jedi, which earned $1.3 billion worldwide in theaters alone. Its writer/director, Rian Johnson, was (and still is) regularly targeted on social media by Star Wars "fans." In the face of that, with another massive deal on the table, why not take the one that doesn't come with months or years of verbal abuse and death threats?
I've said for years that no one hates Star Wars more than Star Wars fans, but the tenor of these complaints have turned even more angry and sour in some corners in recent years. If it's now actively causing artists to keep away from the franchise, it's way past time to really think about these complaints, who they are coming from, and what they're designed to achieve.
Gallery — Amazing Star Wars Concept Art: