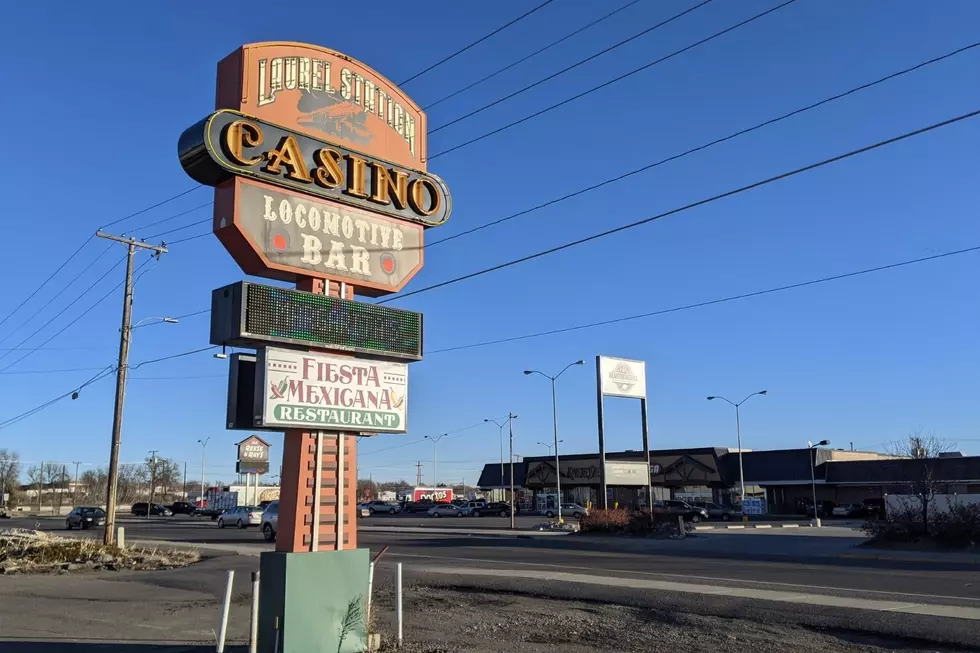 It's Not That Bright. Why is Laurel Nicknamed "The City of Lights"?
Photo by Michael Foth, Townsquare Media
If you regularly drive between Billings and Laurel you've probably seen the small, yellow billboard on the side of I-90 that says something like, "Laurel, the City of Lights!", with painted Christmas lights on it and some other verbiage I can't really remember. I would have stopped to take a picture, but... that would be fairly reckless. My luck, I'd get a ticket.
What do they mean by "City of Lights"?
I've lived in Laurel since 2006, and when I first saw the sign I was a little confused. Our little holiday light display with Santa's workshop at Fireman's Park each Christmas is neat, but it's hardly extravagant. We have a handful of well-worn Christmas lights that the city hangs on the street poles down Main each year. They don't make anyone say "Wow!, this is really a city of lights!" Residents decorate their houses, but no more or less than other towns.
Is it trains, fireworks, or the refinery?
I thought maybe Laurel is nicknamed the City of Lights because of the trains. The railyard is frequently lit up brightly and in the winter it will make really cool-looking "light pillars" when conditions are right. And of course, the refinery (operating since 1930), is certainly bright.

Supposedly, Laurel was the first town in Montana to have gas street lamps.
Historians! I need your help on this one. I once read somewhere that Laurel was called the City of Lights because it was one of the first towns in Montana to get gas street lamps, thanks to a railroad bigwig who lived here at the time. Or maybe it was electric lamps?? I can't remember the exact details and my search engine is failing me. If you know why the billboard calls Laurel the City of Lights, I would love to know! Email Michael.Foth@townsquaremedia.com and I'll update this story with the answer(s).
PICS: See Inside the Historic Texas Ranch Where the New 'Yellowstone: 6666' Spinoff Is Filmed
The massive, historic Texas ranch where the new Yellowstone spinoff Yellowstone: 6666 is filming has sold for just under $200 million, and pictures show a property that is truly part of Texas history.
The 6666 Ranch — better-known as the Four Sixes Ranch — in Guthrie, Texas, dates back to 1870. The ranch centers around a 13-bedroom, 13-bathroom, 13,280-square-foot main residence, which is constructed of quarry rock that was hauled to Guthrie by wagon. The ranch also includes vast, sweeping fenced pastures, farmland, fenced-in pens for cattle, a more recent addition for horses, a water filtration plant that serves the ranch's water needs and more.
There are separate camp manager's homes in both the North Camp and the South Camp of the ranch, which encompasses nearly 225 square miles of land. Yellowstone creator Taylor Sheridan is part of a group of investors who recently acquired the property for $192 million, and he has been shooting his new show out there in recent months.