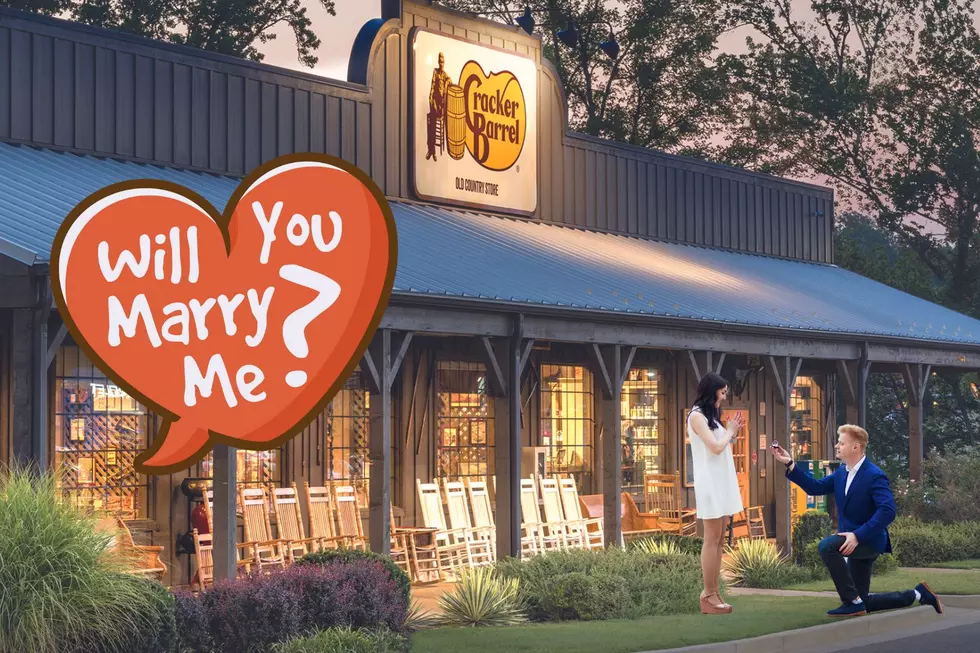 You Could Win Free Food FOR A YEAR from this Billings Business!
Credit: Canva / CBOCS Properties, Inc.
What else could be more romantic than eating at Cracker Barrel? Well, a few places come to mind... but those places aren't offering you a chance at FREE food for a year!

How do I win?
According to Cracker Barrel corporate, five lucky couples who "pop the question" could win FREE Cracker Barrel for a year. From February 10th through the 16th, couples who post their proposal video at Cracker Barrel and include a caption on why they decided to propose at the iconic restaurant will be entered for a chance to win! (Rules and legal stuff at the end of the article)
To enter, upload an original in-feed, publicly viewable video to Instagram between February 10th and 16th, depicting the wedding proposal at a Cracker Barrel Old Country Store. Also, you must:
Include a description in the post of why the submitter chose to propose at Cracker Barrel
Include the following hashtags: #ISaidYesAtCrackerBarrel and #Contest
Tag Cracker Barrel's official Instagram Account handle @crackerbarrel
What if they say no?
Well, technically, nowhere in the rules does it say your partner has to say "YES" to win. So... maybe you and your soon-to-be ex could share the winnings.
What is the actual prize?
By "Free Food For a Year", Cracker Barrel means you will receive multiple Cracker Barrel Old Country Store gift cards totaling $2000 per winner. However... there are rules to that.
You can use that card for one meal or entree for two people per week, over the course of 52 weeks.
How do I know I won?
You'll get a DM on Instagram from the official account, on or about February 28th 2023. If you don't respond in a "timely manner", you forfeit the prize and they draw again.
Good news, though, if you're not ready to get hitched! Free Dessert is offered if you purchase two entrees, starting Friday through Valentine's Day. So it may be worth a quick dinner.
What are your thoughts on this? Would you propose at a Cracker Barrel? It'd sure make for one heck of a story 30 years down the road. Let us know in AppChat or on Facebook.
(Source: Cracker Barrel)
Sure Fire Pizzerias in Great Falls
Awesome pizza places in Great Falls
28 Missoula Businesses That Opened, Changed Ownership, or Changed Location
Yes, there has been a lot of change with Missoula businesses since 2020. Here is an idea of the business growth that has taken place.