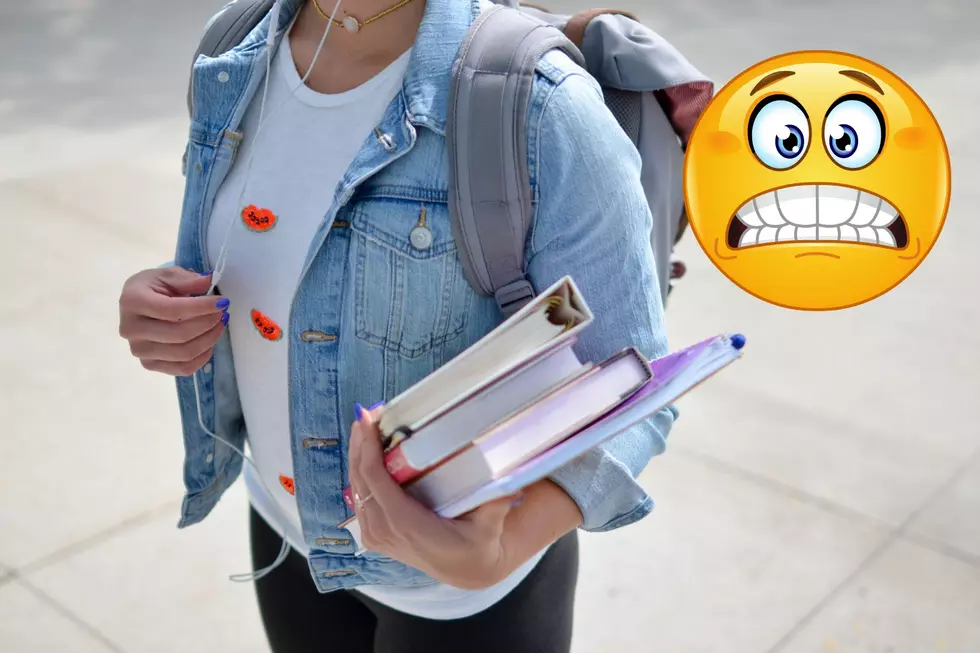 10 Things to Do with Your Kids in Billings Before Summer Ends
Photo by Element5 Digital on Unsplash
Where did summer go?
We're burning through July like a rocketship and I realized today that we're quickly approaching back-to-school time. Eek! Classes at Billings School District 2 begin on August 23, while Laurel Schools begin a couple of days later on August 25. That's just a month away!
Time is precious and if you're thinking you haven't done anything fun with the kids yet, there's still time to get in some great summertime activities in and around Billings. Most of them on this list are low cost and all of the suggestions below are kid-approved, according to Kayden Consalvi. Kayden is my boss's kid. He's been hanging out with us at the office a little bit this summer. He's turning 12 next month before he heads off to 6th grade at Castle Rock school.
1. Spend an afternoon at Lake Elmo State Park.
The freshly-filled state park was drained last year to help combat invasive aquatic creatures. ICMI, here's what it looked like last fall when it was nearly empty. The park is free for residents and you can easily spend an afternoon at the beach or lounging in a floaty on the calm water.
2. Cool off at Rose Park.
Rose Park is one of the better public pools I've seen in Montana and we're lucky to have it in Billings. Big waterslides, a splash pool for younger kids, and low-cost admission make it a popular summer spot. Kids under 5 are free. Age 5 - 17 is $4 and admission for adults is $7.
3. Catch a summer blockbuster.
Big movies have been released this summer and most of them are still in theaters. Movies can be expensive, but AMC is offering $5 Tuesdays through October. There are only four Tuesdays remaining before school starts, so jump on it!
4. Go fishing.
Kids 12 and under can always fish for free in Montana and you don't have to travel far to dunk some worms. The pond behind Scheels is convenient, as is Lake Elmo. Adults who are fishing with a child do need a license. If you don't think you'll use it very often, you can get a two-day pass for just $5.
5. Pick a nearby destination and go camping.
There are families who camp frequently, and there are those who don't. My crew falls into the latter category. If an actual camping trip to the mountains is outside your comfort zone, consider camping in the backyard with your littles. Special gear is not required and when everyone gets scared or a thunderstorm rolls in, you can just head back into the house.
6. Do all the fun stuff at Scheels.
We've written about Scheels a number of times since they first arrived in Billings, mainly because it's a pretty awesome store. From the Ferris wheel to the mini bowling and "shooting" gallery, there are a lot of low-cost things you can do at the outdoor retailer in Shiloh Crossing.
7. Throw snowballs at the top of Beartooth Pass.
Now that Beartooth Pass has reopened following damage from the massive flooding earlier this spring, you've still got time to head over the pass before school starts. You will likely encounter snowbanks at the summit. I don't care how old you are, it never gets old to stop and goof around in the snow in the middle of the summer.
8. Go horseback riding.
Kayden told me he has never ridden a horse before and I have a feeling he's not the only kid in Billings who's never experienced this fun, western activity. Bitter Creek Outfitters is located just 10 minutes from Downtown Billings and they provide a variety of horse riding adventures. Basic pricing is somewhat spendy ($100 for the popular 2-hour package), but it would certainly be an experience to remember. The minimum age to go horseback riding at Bitter Creek Outfitters is 10.

9. Check out the zoo.
My kids love ZooMontana. No matter how many times we visit, they always have a blast. If it's been a while since you've stopped by, you'll notice many new animals and updates around the 70-acre complex. Family Fun Nights and Movies Under the Stars are two popular summer events.
10. Visit the rage room or one of the escape rooms in Billings.
Older kids/teens would probably enjoy After Rage, a place where you get to safely smash stuff with hammers and baseball bats. Here's a cool video of us breaking things (check out the slow-mo!) during a recent visit. Another fun option is one of the escape rooms in Billings. We took my teenage kid and his friends to the one on Grand a couple of years ago for his birthday and they loved it.  As the final 30 days of summer break wind down, make the most of it and do something fun!
Fast Food Prices Are Going Up in 2022
Below, see which fast food giants are raising their prices in 2022.
25 Not-So-Magical Incidents at Disney Theme Parks
From ride malfunctions to guest outbursts and Animatronic fails, these incidents at Disney theme parks were so not Mickey Mouse-approved.