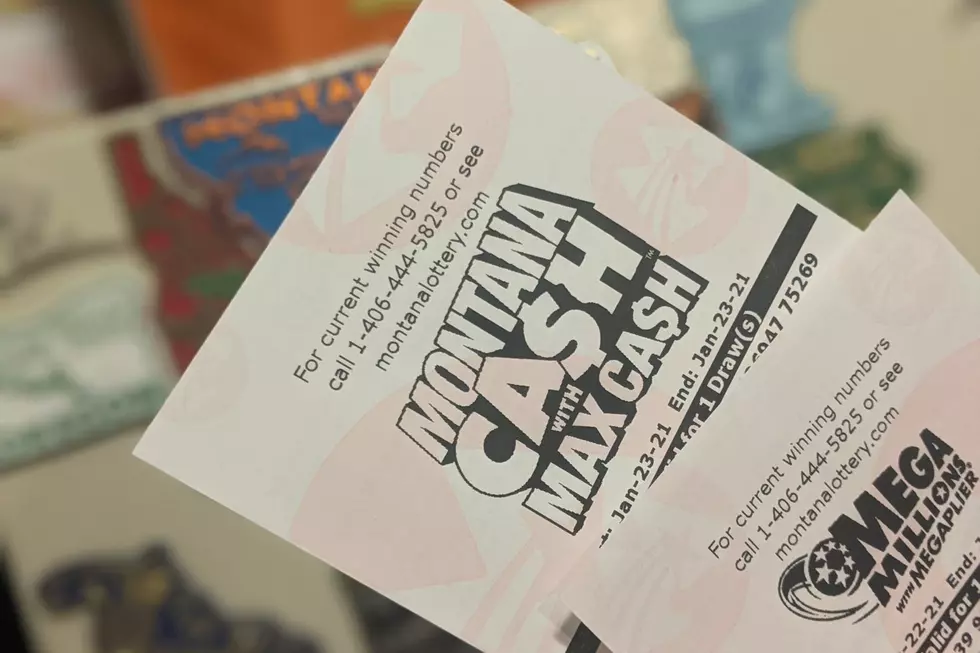 5 Things You Didn't Know About the Montana Lottery
Michael Foth ~ Townsquare Media Billings
A Powerball ticket sold in Billings is worth $1,000,000 and the winner has yet to come forward (1/26). Maybe double-check your tickets before you toss them in the trash. It'd be a real shame to throw away that kind of cash. The January 23rd numbers were 5 - 8 - 17 - 27 - 28 - 14 x3. Most likely, the winner is waiting to consult with attorneys and financial advisors before they claim their newfound riches.
Jennifer McKee, Communications Director with the Montana Lottery, said it's not unusual for big jackpot winners to seek advice before claiming their money, adding that Montana lottery winners have up to six months from the date of the drawing to collect. When she spoke with us today we learned some other fun information about the lottery in Montana.
1

You Can Remain Anonymous... Kind of

In Montana, jackpot winners can choose to have their names and residence released or they can claim their winnings in the name of a trust account. Winning names for many Montana Lottery games can be seen here. Of course, remaining truly anonymous can be a challenge.

2

Lottery tickets are printed on thermal paper, but it's not just any old run-of-the-mill thermal paper. Retailers in Montana can only use the special ticket paper that comes from Helena. When ticket sales surge during big jackpots, Lottery officials always remind sellers to make sure they have enough paper in-stock.

3

Big Winners Collect In-Person

McKee says that most big money winners prefer to drive to Helena to collect their winnings in-person, which is understandable. Would you trust the mail not to lose what is essentially a million dollar check? In-person claims were briefly halted during the beginning of the COVID pandemic, but have now resumed following current guidelines.

4

Meeting Winners is Awesome

Jennifer said that one of the best parts of her job is getting to personally meet Montana Lottery winners. She said they come from all walks of life and demographics and she loves hearing their backgrounds as well as what they plan to do with their money.

5

Winning big in the lottery is a long-shot. Everyone knows that. Winners do happen, though. The Montana Lottery has paid out roughly $649 million since its inception in 1987. Retailers have earned $78 million in commissions for selling the tickets and the Lottery has transferred $289 million back to the State of Montana (source).