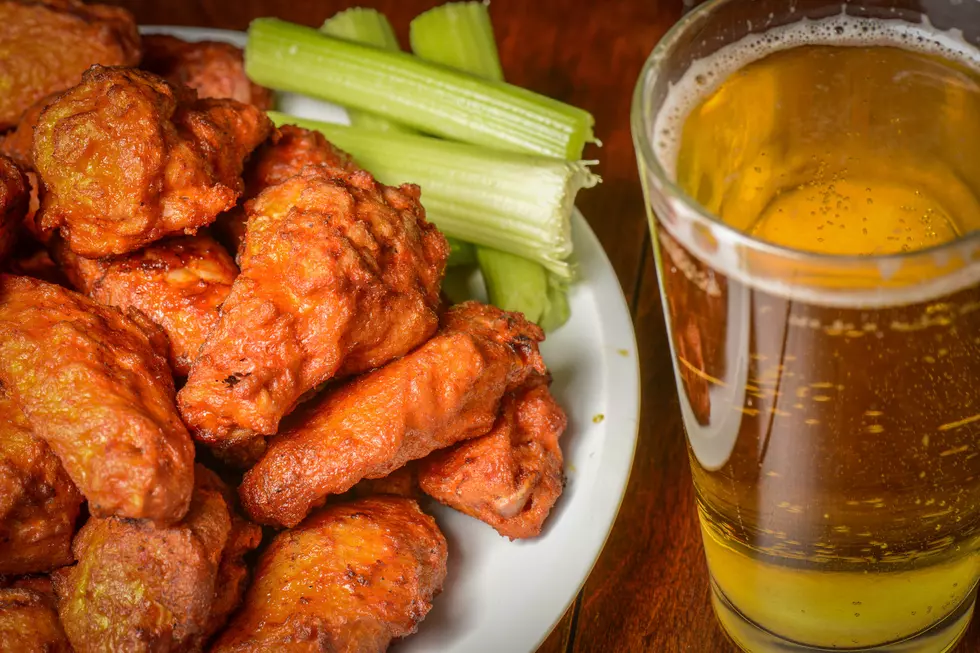 7/29 It's National Chicken Wing Day! Here are Billings Top Wings & Deals
Credit: Getty Stock/ThinkStock
Anytime is a great time for chicken wings, but if you're only planning on eating wings once this week, make it today for National Chicken Wing Day (7/29). According to a 1981 New York Times article, Chicken Wing Day has it's roots in Buffalo, NY where the owners of the Anchor Bar claim to have perfected the wing with its signature sauce back in 1964. Their specialty is now known somewhat generically as buffalo wings. The first National Chicken Wing Day was in 1977, although the city of Buffalo, NY didn't have an actual celebration on Wing Day until 2001, after Bill Murray mentioned a fictional food festival in the movie Osmosis.
You can find quality chicken wings at nearly every bar that serves food in Montana. Many restaurants around town also have wings on their menu. Here are some of our favorite spots for wings around the Magic City.
American Classic Pizzeria Company. Located inside Manny's Sports Bar off Shiloh and King, this pizza place makes some tasty wings. And BTW... we give away FREE WINGS every Wednesday from American Classic Pizzeria. ENTER HERE. 
Redneck Pizza. This spring I wrote about their wings, saying: "I actually think about these wings at random times throughout the day because they are the bomb. They come breaded and "dry", not slathered in sauce. They are super crispy on the outside and extremely juicy on the inside."
Applebee's Neighborhood Bar & Grill. They're offering to-go BOGO deals on all chicken wings offered on their menu today, according to USA Today. Orders must be placed online or on the Applebee's app to take advantage of the deal.
Buffalo Wild Wings. When the company has "wings" in their brand name, you know they're offering a deal on National Chicken Wing Day. Order wings at BWW today and you can enjoy six more of any variety for free. I enjoy B-dubs boneless wings and their sauce variety is extensive.
The Grandstand. Ask anyone around Billings about the best chicken wings in town and there is a good chance they will tell you The Grandstand. While they don't appear to be offering any special deals on Wing Day, they do have a wing special every Monday evening with their famous wings priced as low as .60 cents each.
Ra Ra's Pizzaria & Sandwiches. Sometimes you'll find the best food in the hole-in-the-wall type restaurants that dot the state. Mark Wilson, from our country station, swears that Ra Ra's (on Hwy 312 towards Shepherd) has the best wings around. Check them out next time you're in the neighborhood.

Enter your number to get our free mobile app