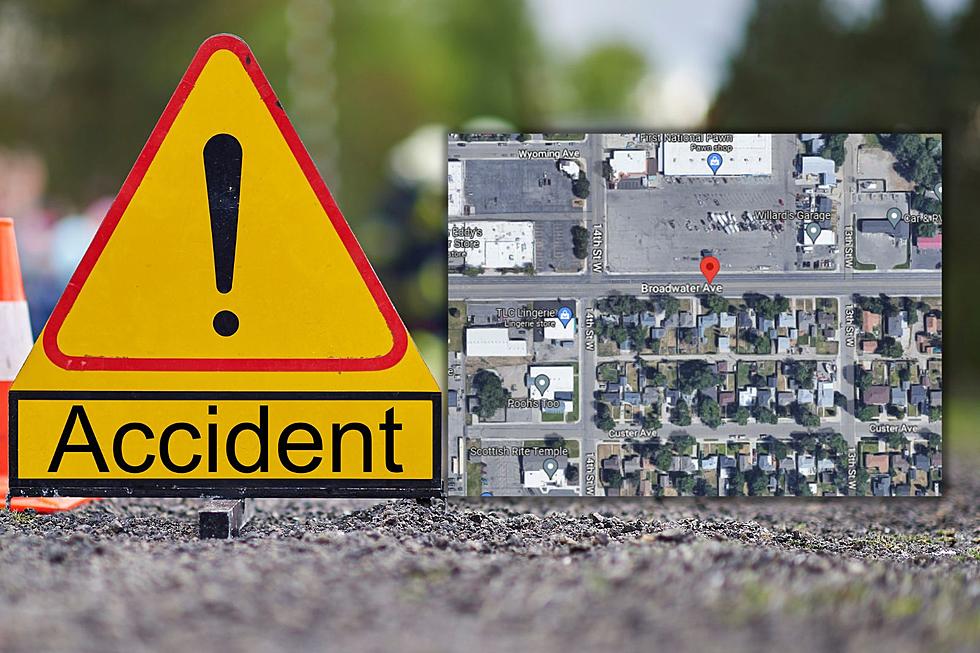 Accident Closes Lanes on Broadwater Ave Thurs Night in Billings
Credit: Google / Canva
This just in from the Billings Police Department Twitter Account:

Tonight, at 7:20 PM, BPD tweeted about a single-vehicle accident on Broadwater Avenue between 13th & 14th Street West.
Both lanes have been closed due to the accident until the scene is cleared by a wrecker.
A minor injury has been reported, and that individual has been transported to an area hospital via AMR.
According to Sgt. Reid with BPD, the road should be clear by 8 PM, however, delays are possible.
As more information is released, this article will update.
CONTINUE READING:
Top 5 Safest Cities In Montana, 2023
Like every state, there are always going to be a few towns that make us think twice about moving there or deciding where to raise our kiddos. But like I always say, "negative yells and positive whispers". The same goes for crime and violence; we hear about all the drug busts, assaults, break-ins, etc. It's not very often we hear about all the great things right?
10 of the Best April Fool's Day Pranks in Montana
Montana is known for great April Fool's Day pranks. Here are some of the best!