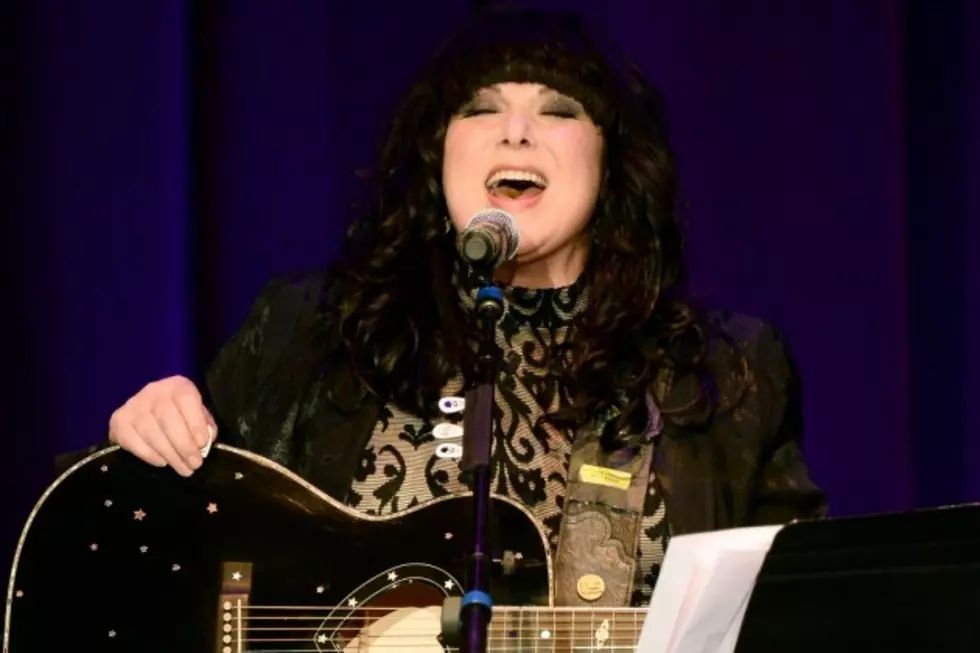 Ann Wilson Announces Solo Tour Dates
Frazer Harrison, Getty Images
After Heart conclude their 2015 summer tour, singer Ann Wilson will host some solo shows of her own.
The news comes courtesy of the band's official site, which notes that Wilson's upcoming venture — credited to the Ann Wilson Thing — will serve as her "first-ever run of solo shows." "This 'passion project' will give Ann an opportunity to sing songs different from Heart, in intimate venues where she can be 'up close and personal' to the audience," reads the announcement. "Ann has selected songs she loves from artists and writers she admires, and will bring them to life with her powerful voice and soulful interpretations. The music will run the gamut from blues and soul to rock (of course!!)"
At present, Wilson's Thing has seven dates booked for 2015, although only two of them are listed at the site — both slated for the Rams Head On Stage in Annapolis, Md., on Oct. 9 and 10. Future shows will presumably be announced in the weeks to come; in the meantime, ticket information for the Rams Head shows is available on the group site.
Wilson's renewed burst of solo activity comes nearly a decade after the release of her first solo LP, Hope & Glory, which found her covering classic cuts by an array of rock veterans that included Pink Floyd, Led Zeppelin and Neil Young. Heart's most recent album, Fanatic, was released in 2012.
See the Yearbook Photos of Ann Wilson and Other Rockers
Rock and Roll Hall of Fame's Worst Snubs