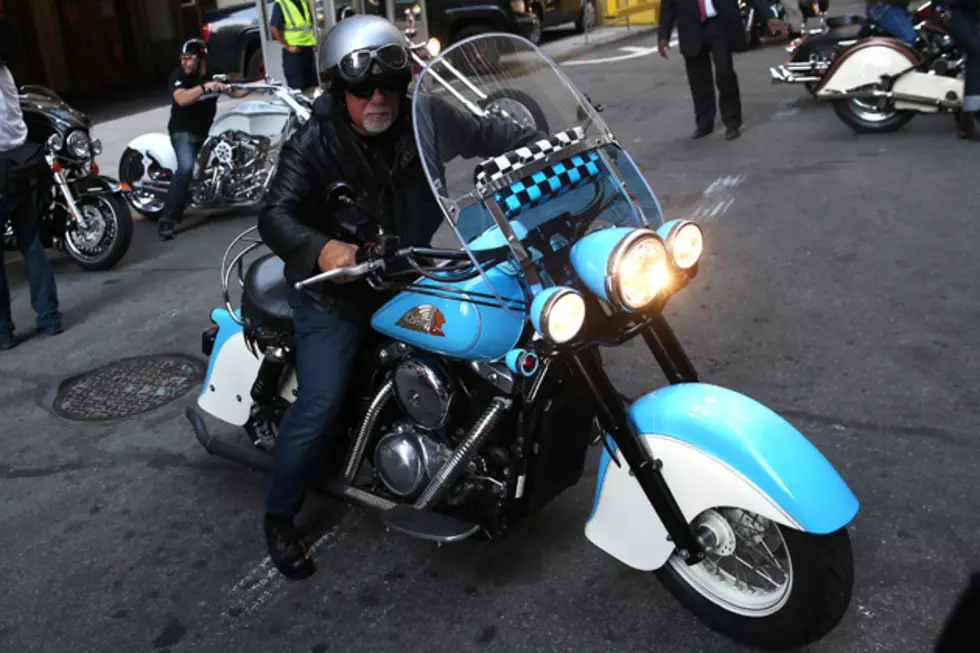 Billy Joel Honors 9/11 Victims With Gov. Cuomo and N.Y.C. Firefighters
John Moore, Getty Images
To honor the lives lost on Sept. 11, 2001, Billy Joel participated with New York Governor Andrew Cuomo and a group of firefighters in a motorcycle ride in Manhattan. The route they took -- from a firehouse on W. 43rd St. down the West Side Highway to Ground Zero -- followed the path taken by Rescue 1, which lost half of its members, on that day 12 years ago.
"It's an honor," Joel said. "I was at Ground Zero a few days after 9/11, and it was the worst thing I ever saw in my life. To be asked to do this is very moving." The singer, whose lifelong love of motorcycles is well-known (he owns a custom shop in a town known as Oyster Bay, Long Island), rode a blue-and-white Drifter.
"[Joel is] the quintessential New York citizen who never forgot where he came from," Cuomo, who rode a black Harley-Davidson, told the Daily News.
Accompanying the duo were the N.Y.C. Fire Riders, a motorcycle club comprised of past and present members of the New York Fire Department. The club was established in Queens in 1985 to, according to their website, "unite firefighters, have a good time and promote safe motorcycling."
"They got hit hard," Joel added. "These are all good men. It was a very, very sad day, and they lost a lot of people. It's still an open wound."