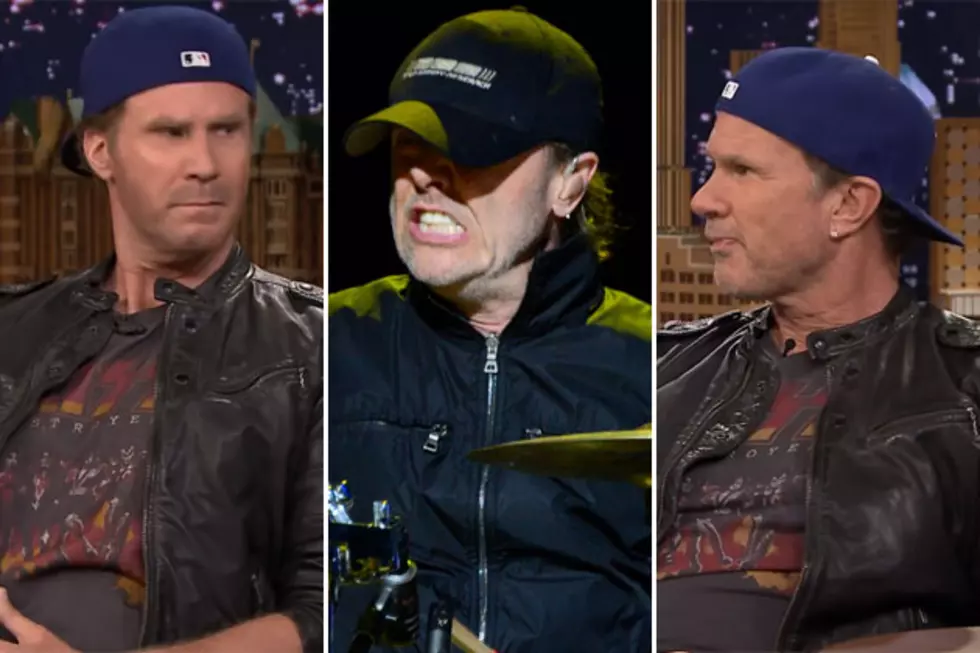 Chad Smith and Will Ferrell Challenge Lars Ulrich to Three-Way Drum Battle
NBC / Frazer Harrison, Getty Images
Ferrell dropped the new challenge in an interview with SPIN, saying, "We did talk about another drum-off. With a third person that looks eerily similar to Chad and I. A third drummer out there." With a little prodding from Smith, he continued, "We talked about Lars, from Metallica. So, I don't know. ... Lars gets pissed because he gets mistaken for both me and Chad Smith. He can settle that score now, too."
"There it is," added Smith. "The gauntlet is down."
While we wait for Ulrich to respond, ABC News Radio reminds us that the original drum battle was for charity -- and reports that specially screened and autographed cymbals ($1,000) and drum heads ($500) are still for sale, with proceeds going to the non-profits designated by Ferrell and Smith. For more information, visit the Red Hot Chili Peppers' Facebook page.