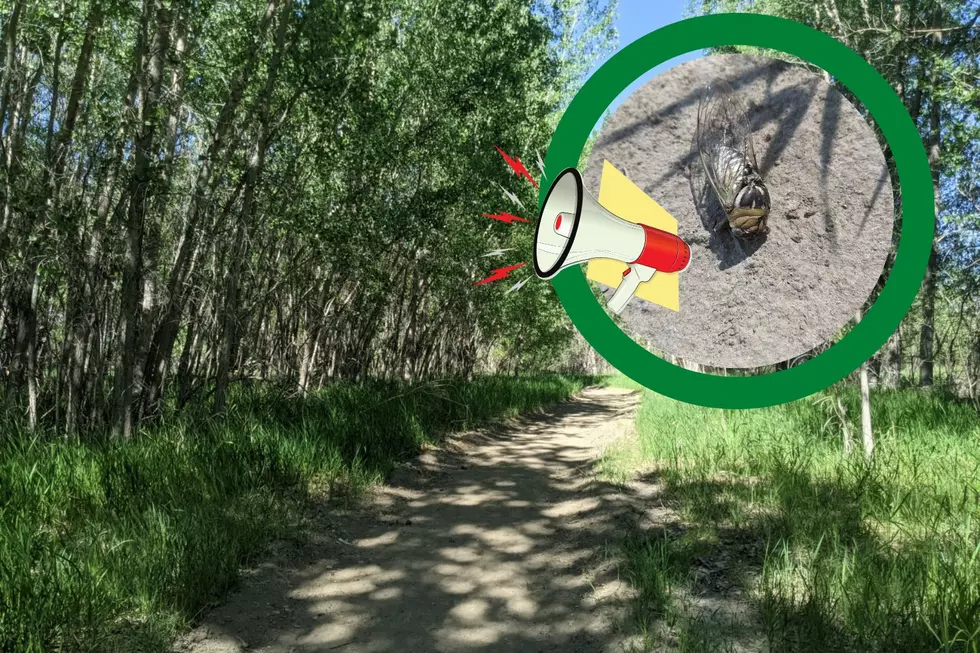 This Noisy Montana Bug's Mating Call is as Loud as an Airplane
Photos by Michael Foth, Townsquare Media/Canva
I've totally been slacking on fishing this year.
Typically, I'm at the FW&P license retailer on the first of March to renew my Montana fishing license for the year. And usually by this point in the summer, I would have been out testing my skill luck dozens of times on the Yellowstone or Stillwater. However, life gets busy and with kids, family, work, etc., my recreational priorities have shifted somewhat this year.
I finally bought a fishing license a couple of weeks ago and on Sunday I went to a nearby spot on the Yellowstone just east of Laurel. As soon as I got out of my car, I heard the all-too-familiar sounds of the loudest bug in Montana.
He's ugly and loud.
I say "he" because only the male cicada (pronounced "suh-kay-duh") makes the shrill, non-stop, buzzing/chirping noise that seems to fill the canopy of cottonwood trees along the Yellowstone River bottoms. The male cicadas use their distinctive sound to attract females. Certainly, you're familiar with their powerful call. Many of us automatically associate it with mid to late summer in Montana. If not, here's a clip I recorded on my phone.
The loudness doesn't really come across in the recording, but if you know... you know. The cicada is REALLY loud. Some rare types of cicadas can reach over 100 decibels (as loud as a jet at takeoff), but the varieties found in our area typically top out between 70 and 80 decibels. That's comparable to a vacuum cleaner at close proximity, or a small airplane flying over at 1,000 feet, according to Purdue's noise comparison chart. When there are dozens of them all chirping at the same time, the sound feels like it's surrounding your eardrums from every angle.
They're harmless to humans and vegetation.
I was delighted to find a dead cicada lying on the path. Usually, I just hear them. Bug experts note that the large, loud, ugly insect is harmless to humans or other animals. They don't really "eat" anything, but are sapsuckers instead, mainly drinking xylem (sap) from tree roots. They rarely cause any permanent damage to their food sources and will not devour your garden vegetable or flowers. Trout reportedly love them too. Maybe I should've stuck the one I found on a hook.
LOOK: The most popular biblical baby names