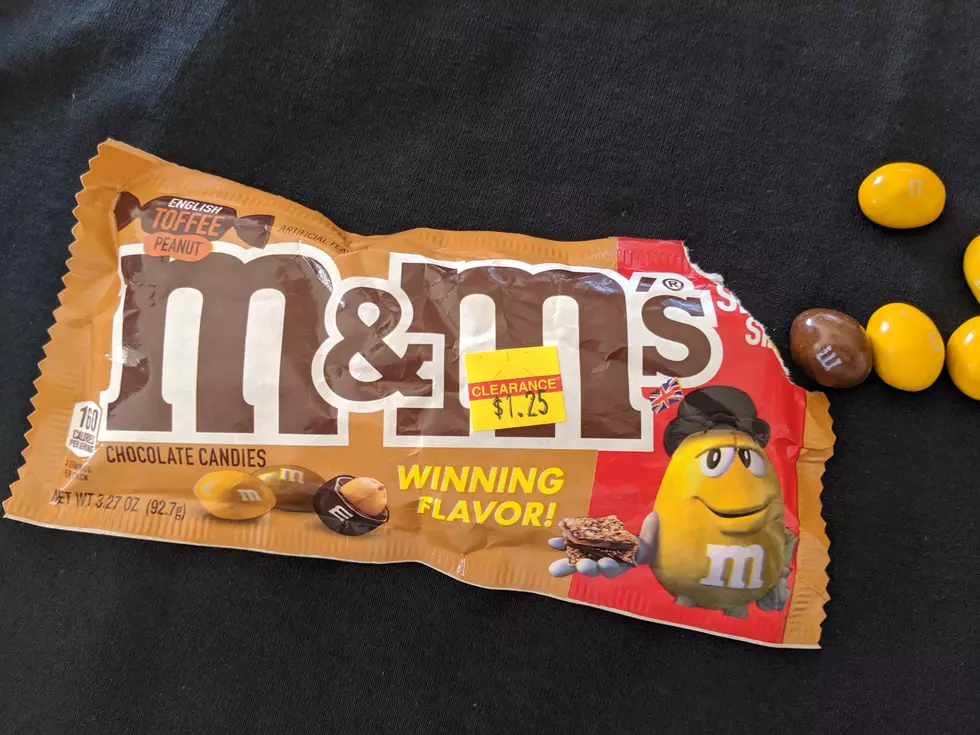 Exercise Caution When Considering Clearance Rack Candy
Credit: Michael Foth
Everybody loves bargains, right? You never know what kind of weird junk valuable stuff you can find for a fraction of the list price when searching the end-caps at Target or the clearance section at Walmart.  Warning: not everything on clearance is a bargain. For example...
When I was grabbing a cup of coffee at the gas station this morning, I saw these M&M's on the clearance rack. Being the bargain shopper (and M&M fan) that I am, I bought a jumbo bag of English Toffee Peanut M&M's. After trying them, I now know why they are marked down. Because they are gross. I like toffee. I like M&M's, but how these became a "winning flavor" is beyond me.
If you've scored a really awesome deal lately on the clearance rack, let's hear it in the Comments.