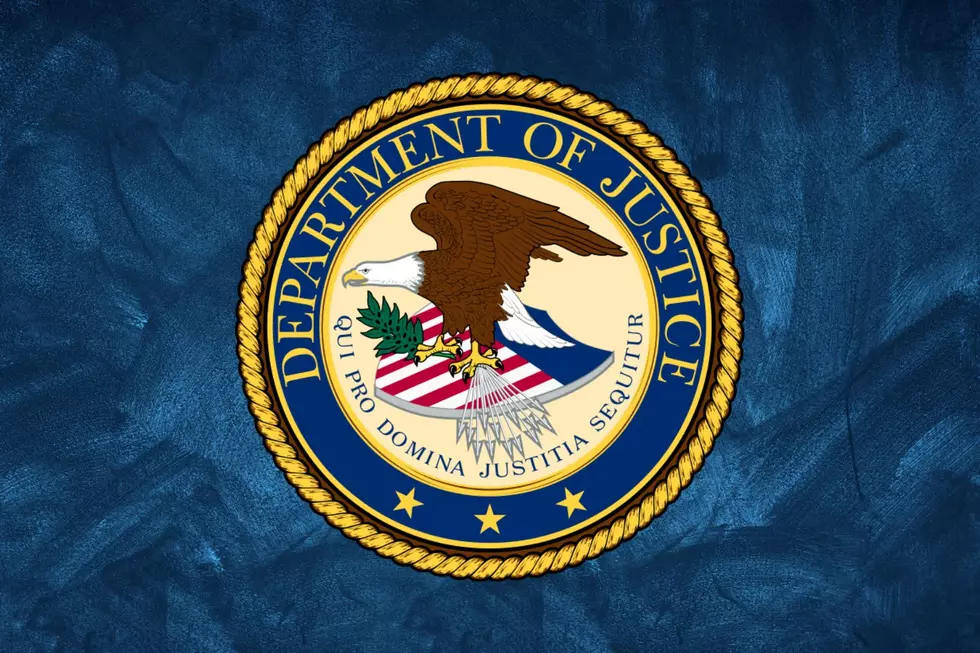 Colstrip Police Officer Gets 8 Years In Prison For Child Porn
Credit: Canva / US Dept of Justice
According to the United States Attorney's Office for the District of Montana, a former police officer for the Colstrip Police Department has been sentenced to 8 years in prison for receiving child pornography.

Hossein Cristiano Luigi Borhan, 49, of Billings, pleaded guilty in February to an information charging him with the receipt of child pornography.
Borhan admitted to directing a minor girl to send him sexually explicit photos and videos of herself. He was sentenced on June 14th, 2023, to 8 years in prison, with ten years of supervised release to follow, according to U.S. Attorney Jesse Laslovich.
U.S. District Judge Susan P. Watters presided over this case, and the court has ordered a $4,237 restitution in this case.
U.S. Attorney Jesse Laslovich said this after the case:
By using his position as a law enforcement officer, Borhan violated the public's trust and used a minor girl for his own sexual gratification. Our office has no greater responsibility than to protect our children from sexual exploitation and we will do whatever it takes to hold accountable those who seek to harm them. Today, we did just that.
In court documents, the U.S. Government alleged that between August 2021 and April 2022, while employed as a police officer for the Colstrip Police Department, Borhan engaged in an online messaging relationship with a minor girl, identified as Jane Doe.
Borhan used his position as a police officer to gain the trust and friendship of the girl and carried on a secret relationship with her for almost a year under the guise of being her mentor, counselor, and therapist.
At some point, the conversation transitioned to sexual in nature, with Jane Doe agreeing to Borhan's instructions to send photos and videos of herself engaging in sexually explicit conduct.
In an interview with law enforcement, Borhan admitted to sending Jane Doe approximately 20 sexual photos and videos of himself and estimated receiving hundreds of sexual photos and videos from her.
Assistant U.S. Attorney Benjamin D. Hargrove prosecuted the case, which was investigated by the FBI, Montana Division of Criminal Investigation, Rosebud County Sheriff's Office, and Colstrip Police Department.
About Project Safe Childhood
This case was brought as part of Project Safe Childhood, a nationwide initiative launched in May 2006 by the Department of Justice to combat the growing epidemic of child sexual exploitation and abuse. Led by U.S. Attorney's Offices and the Child Exploitation and Obscenity Section (CEOS), Project Safe Childhood marshals federal, state, and local resources to better locate, apprehend, and prosecute individuals who exploit children via the Internet, as well as to identify and rescue victims.
(Source: Justice.gov)
Top Recommended Hotels and Cabins In Yellowstone Park
Top Recommended Hotels and Cabins In Yellowstone Park
Going To The Sun Road, Glacier National Park, Montana
Going To The Sun Road, Glacier National Park, Montana