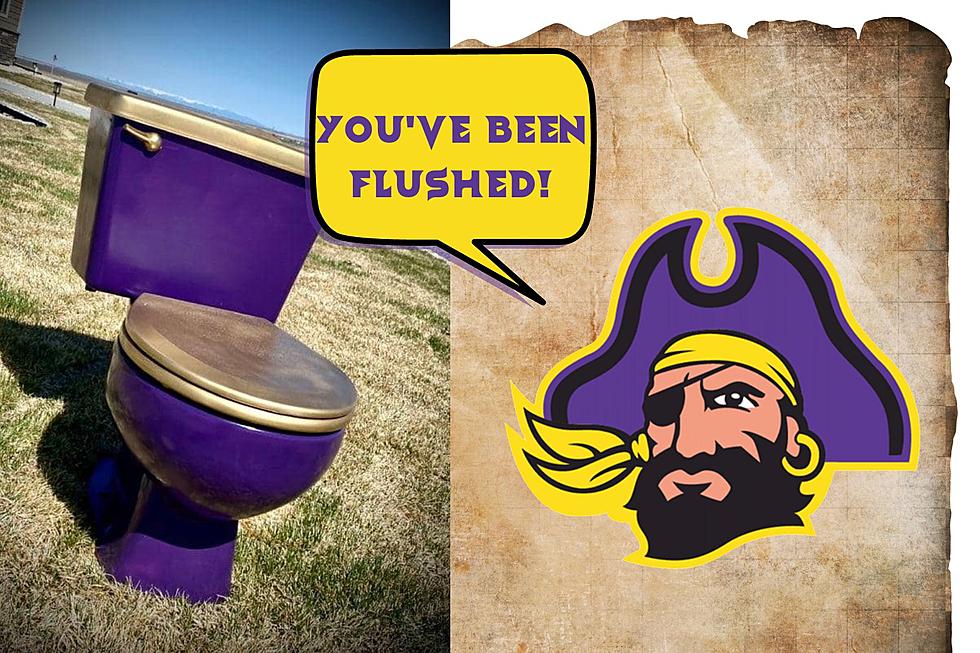 Do Your Dooty To Help Broadview Pirates Get To Washington D.C.
Credit: Canva / Broadview Pirates
What a... crappy... situation. Imagine this, you wake up in the morning... racing to get your kids ready for school. On the way out the door, suddenly you see a purple and gold TOILET on your front lawn! Oh, the humanity! Why is it there? Who did such a thing?
A Pirates Booty
The Broadview Students are fundraising for a trip to Washington D.C. next spring, April 28th through May 4th, 2024.

The middle school students will have the chance to meet and interact with their fellow students from across the United States, as they explore how the U.S. was formed. Students will be learning with hands-on history lessons as they visit national monuments, Capitol Hill, and Smithsonian museums, and watch the Changing of the Guard.
Students will also gain a clearer understanding of how our government functions, as they participate in mock Congressional activities and legislative debates with their peers.
How You Can Help (Or Dump On A Lawn)
If you want to help these kids see D.C. or just want to ruin Dinkleberg's lawn... here's how you can help!
Text 406-546-2877 with your Name, the name of your Friend, and the Address of your Friend.

Next, scan the Venmo code below and make your donation. (Include your name, the friends' name, and address in the comments)

Your friend will be "Flushed" with a Purple and Gold Toilet at some point this summer... making for a "crappy" morning.
Finally, your friend can simply pay to have it taken away... or can up the ante, and Flush another friend.
Where Is The Toilet Now?
You can follow the toilet tracker, known as the Pirate Booster Page, on Facebook! Click the button below.
What are your thoughts? Will you be Flushing a friend? Let us know on App Chat or on Facebook!
Burnt Hollow Ranch, Deer Lodge, Montana
Burnt Hollow Ranch, Deer Lodge, Montana
7.3 Million Dollar 'home' for sale in Melrose MT
7.3 Million dollar riverfront home for sale in Melrose MT