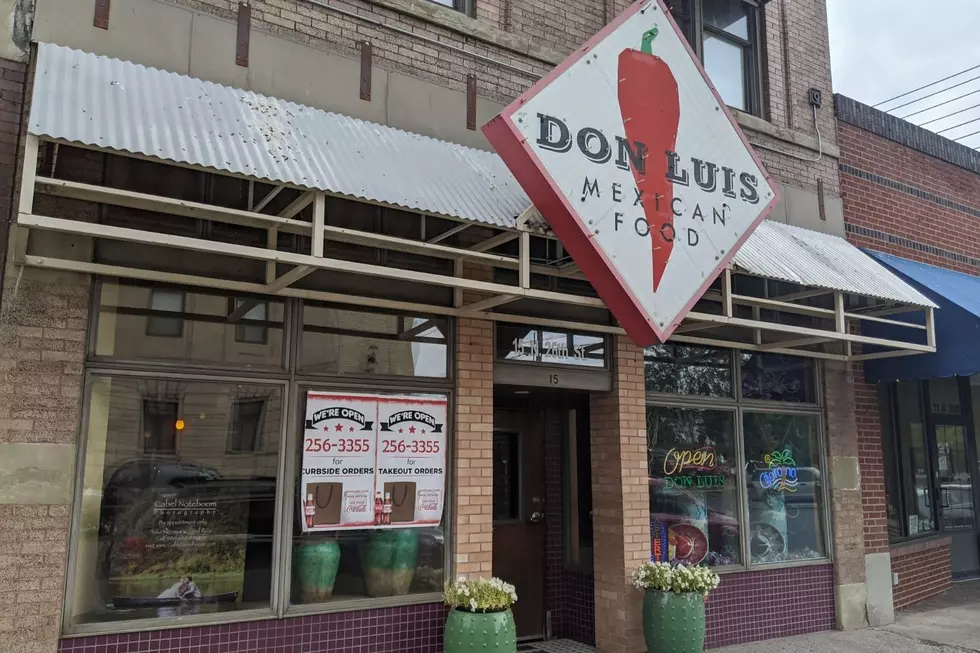 Don Luis: Four Months After 'Restaurant Impossible' Came to Billings
Michael Foth ~ Townsquare Media Billings
It's been about four months since Chef Robert Irvine and the camera crews from the Food Network show 'Restaurant Impossible' showed up in Billings to film an episode at Don Luis restaurant. The episode debuted last night (1/7) and it was fun seeing the finished results on TV.

Enter your number to get our free mobile app
These types of "reality" shows always film tons of footage and producers then get to edit it all down into an entertaining hour-long show. Probably more like 48 minutes, if you allot for commercials. My wife and I were fortunate to be able to attend the grand re-opening of Don Luis, literally hours after crews completed the makeover of both the restaurant and the menu.
I had to ask owner Carmen Salazar to stop by my show today (1/8/21) because I had another round of questions for her regarding her experience with 'Restaurant Impossible' that I was just dying to ask, such as:
Did she stick to the new menu Chef Irvine recommended? Sort of.
Was being on the show beneficial for Don Luis? Yes.
Did she really like the cosmetic makeover of the restaurant? Not at first.
Did she have any regrets about being on the program, and would she do it again? No and yes.
Carmen is so much fun to talk to and you can catch the full interview below.
COVID-19 has made operating a restaurant extremely challenging. Please support our awesome local restaurants when you get chance.
MUST SEE: Log Cabin Inside of Grand Teton National Park