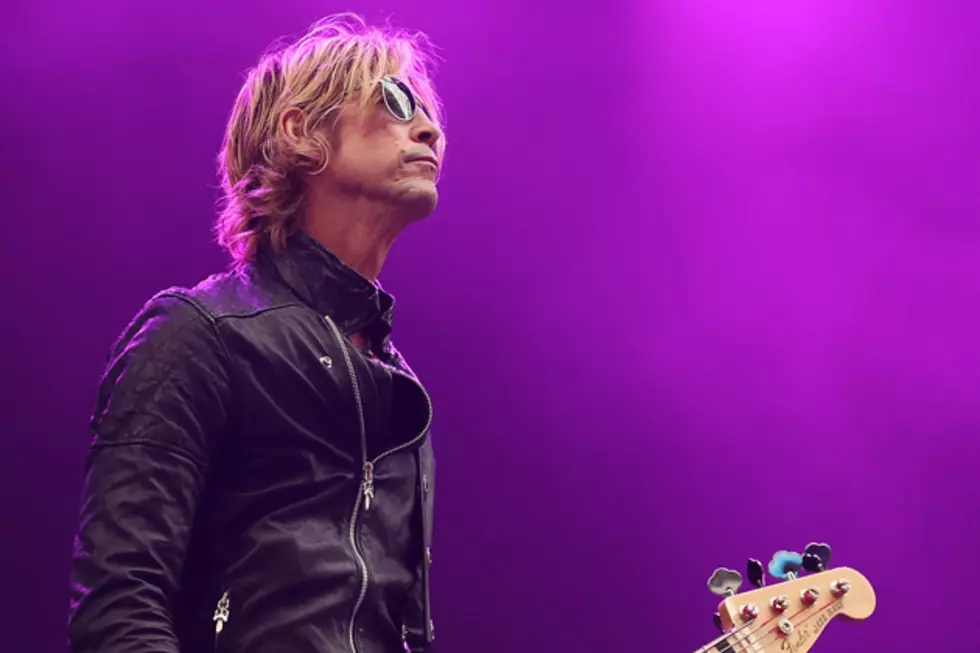 Could Duff McKagan Take Over Lead Vocals for Velvet Revolver?
Mark Metcalfe, Getty Images
Six years after the guys in Velvet Revolver showed Scott Weiland the door, their search for a new singer still plods slowly on, leading one interviewer to raise the question: Couldn't bassist Duff McKagan just step up to the mic?
"I would consider it," mused McKagan, although he quickly conceded, "I think it's the type of band that it's best if we have a lead singer."
And that isn't just because Weiland's presence in the lineup afforded Velvet Revolver supergroup status, either. As McKagan pointed out, singing and playing is kind of a pain in the neck. "I like rocking with Slash. When we play, I like rocking with the guitar players and the drummer and being able to fly around," he explained. "When I sing with Loaded, I can't move at all. I'm playing guitar and I'm singing. I wrote too many lyrics in the songs. There's just too many goddamn lyrics, and you can't ever move away from the mic, except when I jump into the crowd, and then the band's playing and I get back up and I have to sing more."
So for the foreseeable future, the hunt for the perfect singer continues, and although it's been hampered by the various band members' involvements in solo careers and other projects, it hasn't been forgotten. "We tried out a guy, actually, just a couple of weeks ago," McKagan continued. "A really good guy, good singer, but it just wasn't the right fit. I get e-mails all the time: 'Hey, check this guy out.' And we have internal e-mails going around."