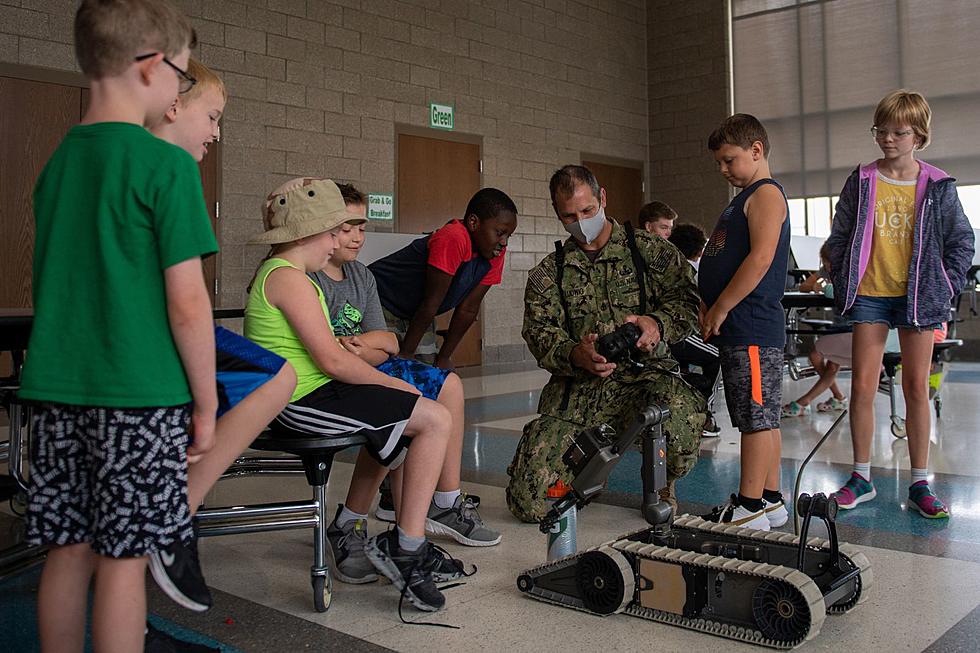 First EVER Navy Week Hosted In Billings Coming This Fall
Credit: US Navy Outreach
Today, the US Navy Community Outreach office... reached out... and let us know about an exciting event coming to Billings for the FIRST TIME EVER. This August, the US Navy is bringing Navy Week to town!

What is Navy Week?
US Navy Week brings in sailors from across the nation to volunteer within our community, and spread details on why the Navy matters to Billings. Navy Week last visited Montana in 2017.
Billings Navy Week is planned to feature in-person demonstrations, performances, and engagements throughout the week including:
Senior Navy Leaders – Flag officer and senior civilian Navy leaders.
Blue Angels – Flight demonstration squadron.
Namesake Sailors – Sailors serving on USS Montana (SSN 794), a Virginia-class fast-attack submarine, and USS Billings (LCS 15), a Freedom-class littoral combat ship.
U.S. Navy Parachute Team (Leap Frogs) – Tactical Parachute demonstration team.
Navy Band Northwest - Performances and masterclasses with Navy Musicians.
Naval History and Heritage Command – Educational presentations and lesson plans about the deep ties between Billings and the Navy.
Navy Expeditionary Combat Command – Educational STEM presentations and fitness demonstrations by technicians, medics, and divers.
U.S. Naval Meteorology and Oceanography Command – Educational presentation on the importance of atmospheric and oceanographic science and the overall value of STEM education to the Navy.
The Navy Week Program has been around since 2005, and serves as the Navy's flagship outreach effort to regions without a significant Navy presence, holding over 250 Navy Weeks in more than 80 markets across the US.
Navy Week lands safely in Billings from August 7th through the 13th.
What are your thoughts on Navy Week? Are you or your family members a part of the Navy? Let us know on App Chat and Facebook!
10 Intense Stressful Things That Happen In Life To Cause Havoc
Feeling the heat? Staying up late to make decisions? Stress is everywhere in our lives, here are 10 of the biggest things that make us never get sleep and continually cause us to have high blood pressure and ulcers.
Check Out This Outdoor Art Installation In Lincoln, Montana
Located in the north central mountains of Montana, the Sculpture In The Wild is an amazing way to spend a weekend in the outdoors and enjoying nature and art combined together.