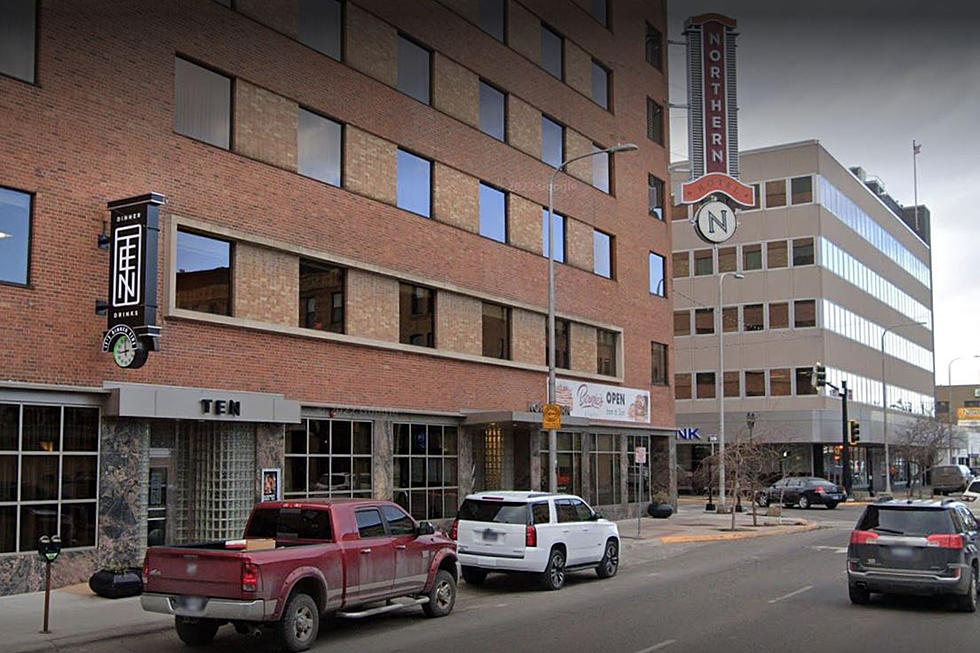 Here's Your Guide to the Best Easter Brunches in Billings for 2022
Credit: Google
If you haven't made Easter meal plans yet, no worries. We've rounded up the best places to get brunch around the Magic City. Whether it's celebrating with family or sipping on mimosas with friends, these spots promise to deliver a great dining experience.
We reached out to all our favorite eateries around Billings, and here's who is planning an Easter special this Sunday 4/17:
The Windmill and Bar 51, 3429 N Transtech Way
Easter Sunday brunch will be held from 11 am to 7 pm and features Prime Rib Oscar; a 10-ounce prime rib topped with a homemade crab cake, asparagus, and hollandaise sauce. Make reservations for $40 per person by calling 406-252-8100 or CLICK HERE.
The Montana Club, 791 Majestic Lane
Brunch at the Montana Club has "mouthwatering Easter specialties" and dinner specials on Sunday. Brunch from 9 am to 2 pm will offer Bloody Marys, Mimosas, Cowboy Quiche, Strawberry Crepes, Belgian Waffles, Eggs Benedict, and much more. Easter dinner from 2 pm to close includes a Prime Rib Dinner, Ham Dinner, Chicken Fried Chicken, and King Salmon. For more menu options, CLICK HERE.
The High Horse Saloon and Eatery, 3953 Montana Avenue
Reserve your table for the Easter brunch buffet at The High Horse from 9 am to 2 pm. The menu features Carved Prime Rib, Roasted Ham, Belgian Waffles, Build Your Own Yogurt Parfait, Biscuits and Gravy, Build Your Own Eggs Benedict and a dessert bar. Reservations only by calling 406-259-0111.
Craft B&B, 2658 Grand Avenue
A brand new brunch menu that "will blow you away" is going to be offered at Craft B&B beginning at 10 am Sunday with a mimosa and Bloody Mary special. Get more information HERE.

TEN at the Northern, 19 North Broadway
Brunch at TEN will run from 10 am to 4 pm in the dining room and include a parfait station, prime rib, glazed ham, quiche, a seasonally inspired dessert station, and more. Adults are $55, kids 6-12 are $25, and kids 5 and younger eat free. CLICK HERE to learn more.
Montana's Rib and Chop House, 1849 Majestic Lane
Rib and Chop's special menu for Easter will be offered beginning at 11 am and feature Prime Rib, Salmon Wellington, Surf and Turf, and holiday-themed cocktails. Plus, an Easter basket giveaway and more. Reservations are suggested by clicking HERE.
Billings Hotel and Convention Center, 1223 Mullowney Lane
Easter Brunch at the BHCC begins at 9:30 am, with last seating at 1:30 pm, and features Carved Baron of Beef, Apricot Glazed Ham, Chicken St. George, Wild Rice Stuffing, a breakfast station, and a decadent dessert array. Reservations are required by calling 406-248-7151. Adults are $30, Seniors $24, Kids 10 and Under $14, while children under 3 eating free. CLICK HERE to see more.
If you find out about another Easter Brunch planned for 2022, email Johnny Vincent at johnny.vincent@townsquaremedia.com
LOOK: What major laws were passed the year you were born?
Data for this list was acquired from trusted online sources and news outlets. Read on to discover what major law was passed the year you were born and learn its name, the vote count (where relevant), and its impact and significance.
TOP 10: The best holiday TV specials of all time, ranked