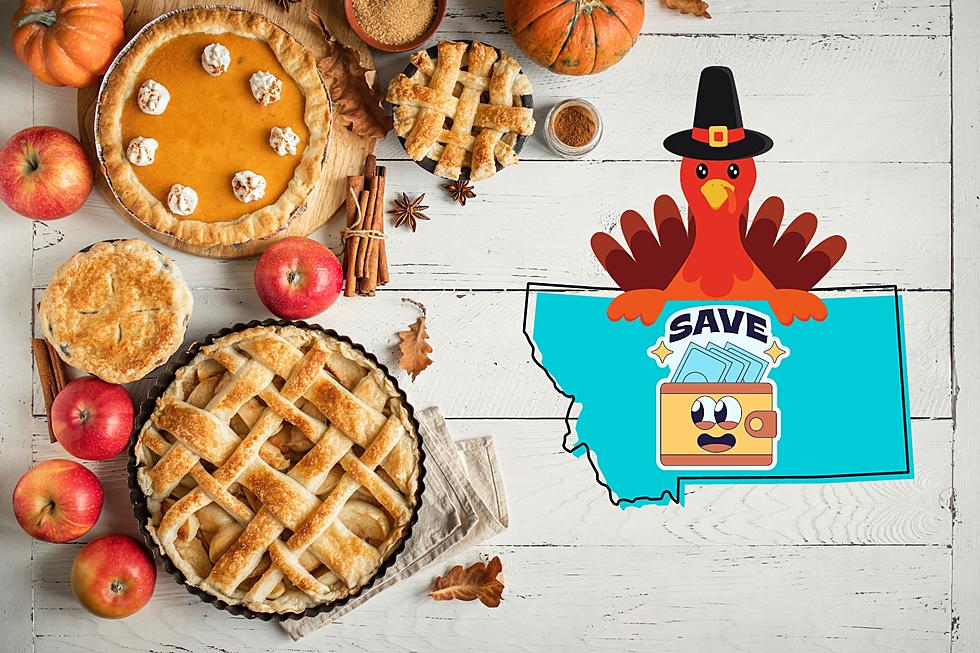 Save Big Money On Thanksgiving With These 11 Montana Dollar Store Items
Canva
Make The Most Of Your Thanksgiving Gathering Without Breaking The Bank
We are just a couple weeks away from one of my favorite holidays, Thanksgiving.
I love Thanksgiving, I feel it's one of the least commercialized holidays. Just gather with your friends and family and eat some great food until you fall asleep on the couch.

Problem is, with the cost of food these days preparing a huge meal for your Thanksgiving feast can start to feel like you need to take out a small loan just to cover the costs.
If you are like me, you look for ways to save money on anything and everything you buy.
Thankfully prices on some food have recently come down in price in our grocery stores, but there are ways to save even more.
How To Save Big Money This Thanksgiving With Montana Dollar Store Items
Even with some cheaper prices, the cost of your Thanksgiving day meal might be one of the most expensive you make all year.
However, by shopping at any Montana Dollar Store you can save some money allowing you to buy more eggs as you can never have enough deviled eggs in my opinion.
The other nice thing about a lot of these items, is they'll make clean up a breeze, because no one wants to spend 2 hours cleaning a kitchen when you've got a stomach full of turkey.
Trim Your Thanksgiving Costs With These 11 Dollar Store Buys
With prices of nearly everything going up, finding ways to save is important to keeping your sanity during the Holidays. Here are 11 Ways to Trim Your Thanksgiving Costs With These Dollar Store Buys.
Gallery Credit: Scott Clow
LOOK: These 11 Items You Should NEVER Buy At A Montana Dollar Store
The Dollar Tree can be a great place to save some much needed money. According to
Bob Vila's website
, there are 11 items that you should NEVER buy and just leave on the shelf.
Gallery Credit: Nick Northern
Open or Closed on Thanksgiving 2023?
Here's the list of New York State store hours for Thanksgiving and Black Friday 2023. Some individual locations have different hours than the National brand. Check with your local store to be certain. Keep checking back for updated holiday hours.
Gallery Credit: Karolyi