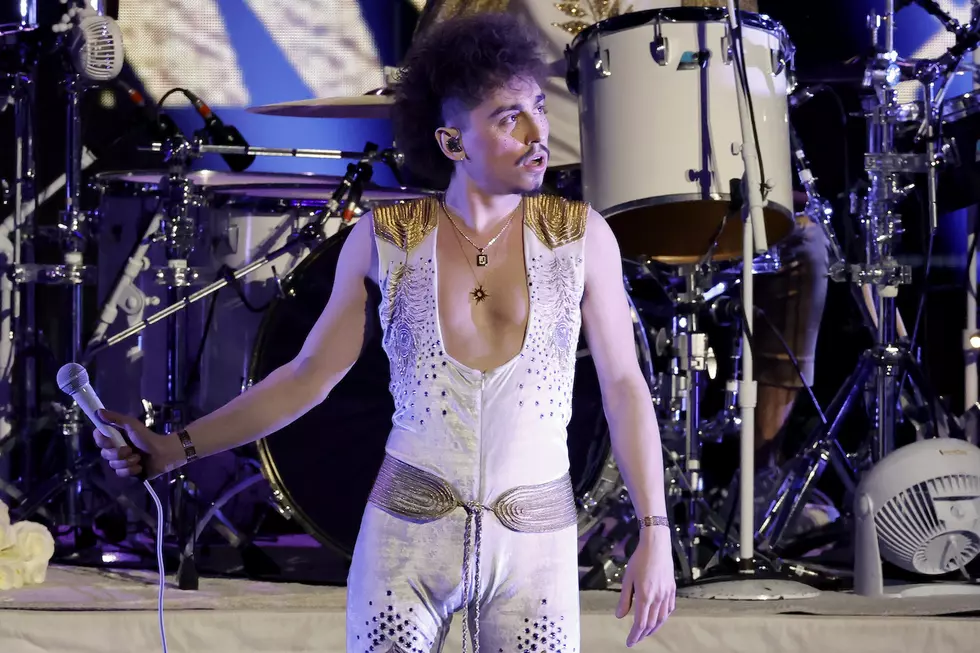 Greta Van Fleet's Josh Kiszka Reveals Same-Sex Relationship in Pro-LGBTQ Post
Kevin Winter, Getty Images
Greta Van Fleet singer Josh Kiszka stated support of the LGBTQ+ community, while also revealing that he has been in a "loving, same-sex relationship for the past eight years."
"Where I've settled a home in Tennessee, legislators are proposing bills that threaten the freedom of love," Kiszka wrote in an Instagram post. "It's imperative that I speak my truth for not only myself, but in hopes to change hearts, minds, and laws in Tennessee and beyond.
"These issues are especially close to my heart as I've been in a loving, same-sex relationship with my partner for the past eight years. Those close to me are well aware, but it's important to me to share publicly.
"Over the years, the outpouring of love for the LGBTQ+ community has been resounding, but there is still work to be done for LGBTQ+ rights in Tennessee, the nation and the world," he concluded. "In response to the exceptional support from my last post, I wanted to share how we can all continue to advocate for this valiant cause." Kiszka then tagged several human rights organizations, including Human Rights Campaign Nashville, ACLU of Tennessee and the Trevor Project.
Over the past few months, Tennessee legislators have passed several bills that have discriminated against the LGBTQ+ community, such as SB 1440, which codifies "sex" as "a person's immutable biological sex as determined by anatomy and genetics existing at the time of birth and evidence of a person's biological sex." Other legislation has aimed to ban drag performances in the presence of children and ban transgender minors in Tennessee from receiving gender-affirming healthcare.
Kiszka and his bandmates, meanwhile, are readying the release of their third album, Starcatcher, on July 21. They'll launch a supporting world tour three days later.
2023 Rock Tour Preview
Reunions, farewells and long-awaited shows are on the horizon.