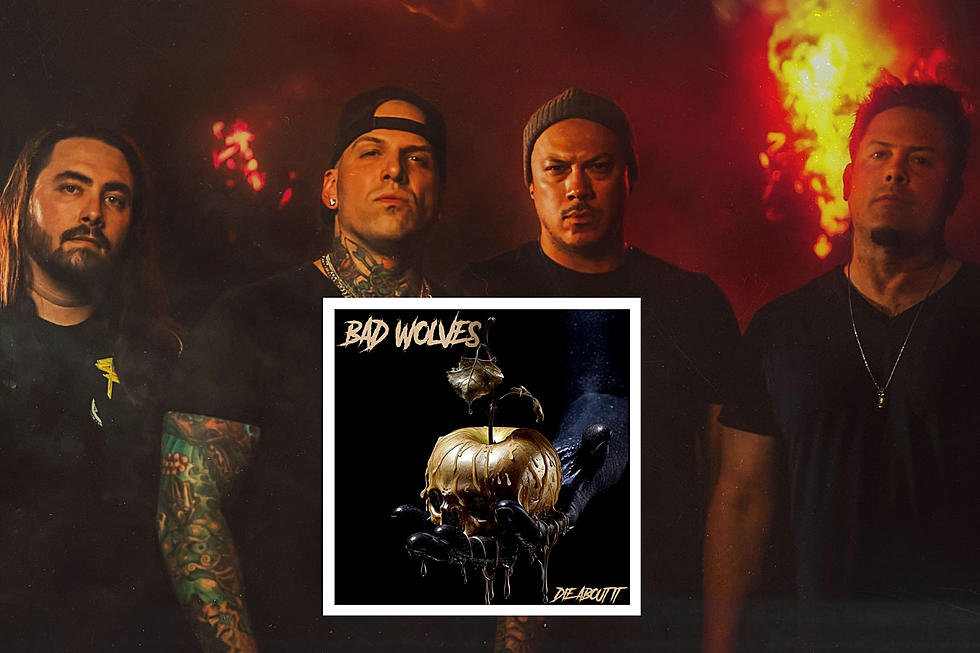 Win a Bad Wolves Autographed 'Die About It' Vinyl + Hoodie
Better Noise Music (2)
Here's something to howl about! Bad Wolves are back with their fourth studio album, Die About It, and Loudwire Nights wants to make sure you've got your copy of the record, launching a new contest in which you can receive an autographed Die About It vinyl along with a new Bad Wolves hoodie. It's the latest offering from our Loudwire Record Club.
Bad Wolves are settling in with their core lineup of singer Daniel "DL" Laskiewicz, guitarist Doc Coyle, bassist Kyle Konkiel and drummer John Boecklin and the Die About It album is already off to a solid start with the most recent single "Legends Never Die."
Speaking with Loudwire Nights host Chuck Armstrong last month, Doc Coyle explained, "It definitely builds off Dear Monsters, but it has a bit more teeth. I think one of the things we tried to do with this one was just do some different things. I think it's very easy to get caught in a formula, especially when formulas tend to work." You can hear the full chat from Coyle's visit to Loudwire Nights below.
As stated, this contest gives one grand prize winner a chance to take home an autographed Die About It vinyl along with a Bad Wolves hoodie. Two additional runners-up will received a standard vinyl edition of the new Die About It album.
READ MORE: Bad Wolves' Doc Coyle Has a Message for Those Trying to Cancel Thy Art Is Murder
So how do you enter? Simply head down to the entry box below to provide your details. This contest runs through Friday, Nov. 10 at 10AM ET, so you'll want to make sure you get your entry in before the deadline.
And just this reminder that you can hear Bad Wolves on the Loudwire Nights radio show. You can find it airing live every weeknight at 7PM ET or on the Loudwire app; you can also see if the show is available on your local radio station and listen to interviews on-demand.
The Bands Big Artists Have Shouted Out as the Future Of Rock + Metal
Gallery Credit: Joe DiVita