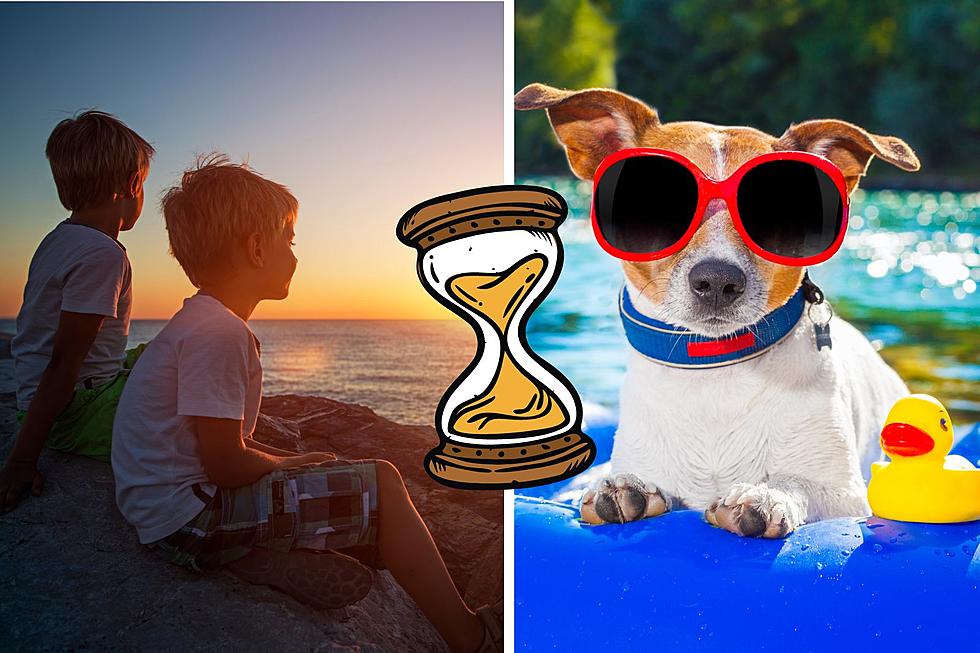 9 Fun Kid Friendly Must-Do's Around Billings Before Summer Ends
Canva
Holy buckets, summer is flying by faster than that stupid Chinese spy balloon that cruised over Billings in February. My kids head back to school in just over 30 days. Halloween decorations are already popping up on retailer shelves and Hobby Lobby has begun rolling out Christmas junk decor in the back of the store.
Snap! Just like that, summer 2023 will be over.
Before the days get short, the temps drop, and we get into pumpkin spice season... here are a few "must-do" things that you should consider before summer ends. Most of these are fairly low-cost and I would feel 100% comfortable taking my 7 and 11-year-old kids to these events/activities.
Family Fun Night at the Zoo
There are two Family Fun Nights remaining at ZooMontana. July 26th and August 18th. Food trucks, activities, and a better chance of seeing active animals as the evenings get cooler. Find out more details HERE. 
St. John's United Summer Concert Series
Alive After 5's are a lot of fun, but they're not particularly kid-friendly. If you'd like to encourage your kids to enjoy live music and local artists in a little less boozy environment, the St. John's United Summer concert series is a great option. There are two left for 2023:
Thursday, July 27th at the St Johns West End campus with the band Hellroaring.
Thursday, August 3rd with Jessica Eve at Windstone in the Heights.
Bearcreek Pig Races
The racing piglets at Bearcreek Saloon are a blast for all ages. Obviously, you must be at least 18 to place your bets, but it's super fun to watch, even if there is no money on the line. You can win cash. It's similar to a 50/50 raffle or cow pie bingo, where charity gets half the pot of all money wagered. Find out more HERE.

Rent a paddleboard or kayak at Lake Elmo
New for 2023, you can now rent paddleboards and kayaks at Lake Elmo, thanks to Yellowstone R&R. It's fairly affordable and a great way to try before you buy if you've been thinking about purchasing a SUP or kayak.
MontanaFair
Every year I get a little bit grumbly about the fair. It's hot. It costs $12 just to get in the gate. The carnival ride lines are long and everything is expensive. Yet, we still (almost always) go to the fair for at least one night. Entertainment headliners this year include Carly Pearce, Ludacris, and Chevelle. Find out more HERE.
Visit a nearby state park.
Montana has 55 state parks, 5 of which are within an hour or two of Billings. Some feature visitor centers and full amenities, while others are more rustic. They're all free to visit (if you check the box and pay the fee on your annual vehicle license plate registration). If not, there are minimal daily-use fees. Many offer camping. Find out more HERE.
Go camping (even if it's just in the backyard.)
Some families are hardcore campers. Others might not get out to the mountains or campgrounds very often. My family lands in the latter category. We don't really have all the gear and my spouse doesn't really love camping. And that's okay. But my kids are young enough to be thrilled to have a "camp out" in the backyard.
Eat at a food truck you've never tried.
Billings has seen so many awesome new food trucks pop up in the last few years that it's hard to keep up. One fairly new truck is Pink Patties. They just won the People's Choice award at the Big Sky Burger Bonanza this year.
Go to a Mustangs game.
The last home game of the season for the Billings Mustangs is September 6th. Tickets start at just $8 for a spot on the green. Find out more HERE. 
10 of the Best Montana-Inspired Tattoos We Could Find
Submitted by you on social media, these Montana tattoos really stand out! Check them out!