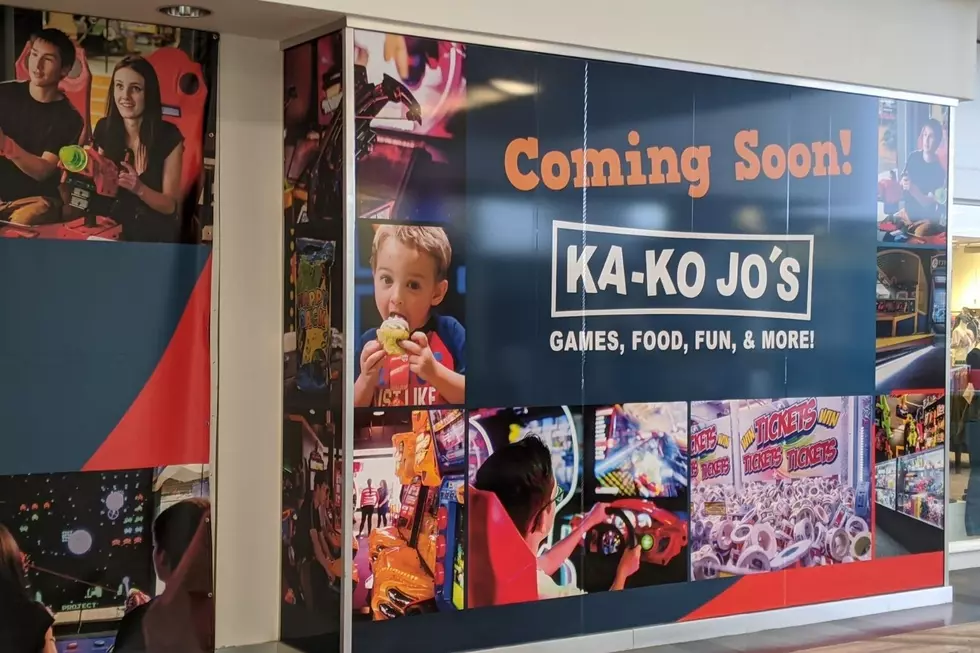 KA-KO JO'S Coming Soon to Rimrock Mall
Credit: Michael Foth ~ Townsquare Media

Enter your number to get our free mobile app
You might be thinking the same thing I did when I saw the "coming soon" sign in the covered storefront windows recently at Rimrock Mall. What the heck is KA-KO JO'S? It says "games, food, fun and more!", which I guess is pretty self-explanatory. I did some poking around on the KA-KO JO'S website and it looks like they are a place that specializes in kids' parties, in addition to a fun arcade and various other games and activities. Think Chuck E. Cheese only not so "eww." KA-KO JO'S does away with the pockets full of tickets and tokens and steps up their kid-game concept with a Game Card you swipe like a debit card to play and collect points. Nice.
I reached out to Rimrock Mall management earlier today to get some ideas on when this new kiddie fun-land is expecting to open and the person I needed to talk to wasn't in the office at the time. I also sent an email to KA-KO JO'S and, as of press time, haven't heard back. I would imagine that COVID-19 has possibly impacted their opening date. They currently have three other locations: Greeley, CO, Casper, WY and Idaho Falls, ID. Their website says,
Our arcade offers countless games. Check out our Glow Golf, Mini Bowling, Lazer Maze, or escape room as well.  Great for Birthday Parties or an afternoon of relaxation.
Parents are always looking for fun options for kid parties and this one should be a nice addition to existing places around Billings like Geyser Park, Chuck E. Cheese, the Oasis Waterpark (obviously seasonal), and D-Bat batting cages (which is now open, btw).  Plus, it'll be great to have a place to relax and spend a few bucks in the arcade when I get bored waiting for my spouse to finish shopping.
ICYMI: Downtown Billings Stay-cation