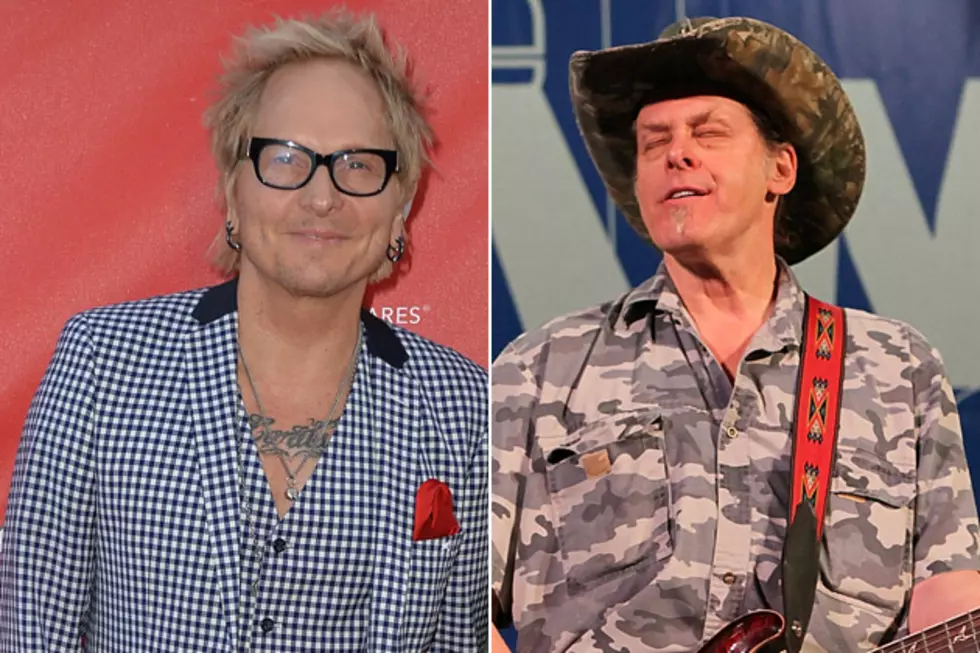 Matt Sorum Calls Out Ted Nugent For Hunting
Frazer Harrison / David Livingston, Getty Images
Ted Nugent's well-known love of hunting has run afoul of Matt Sorum. Early this morning, the former Guns N' Roses drummer took to Twitter to protest a particular photo he recently found of Nugent.
"Hey @tednugent u are a sick individual , u are smiling too much for killing this animal. Something wrong w u, poor kid," he wrote. As of press time, Nugent has not responded.
Sorum has often given his time to animal rights causes. He has long been involved with the International Fund for Animal Welfare, and last month wrote a letter to support the government's role in helping to restrict the international ivory trade. Similarly, Billy Joel has come out in favor of a proposed ban on the sale of ivory in the state of New York.
The Rock and Roll Hall of Famer is also a co-founder of Adopt the Arts, and has recently lent his talents to help raise money for Ringo Starr's Peace and Love Fund. He and Starr are featured in a video (embedded below) with other great drummers like Chad Smith and session ace Jim Keltner - as well as Steven Tyler - as part of designer John Varvatos' "Peace Rocks" campaign.
Watch Ringo Starr, Matt Sorum and Other Drummers Rock for Peace