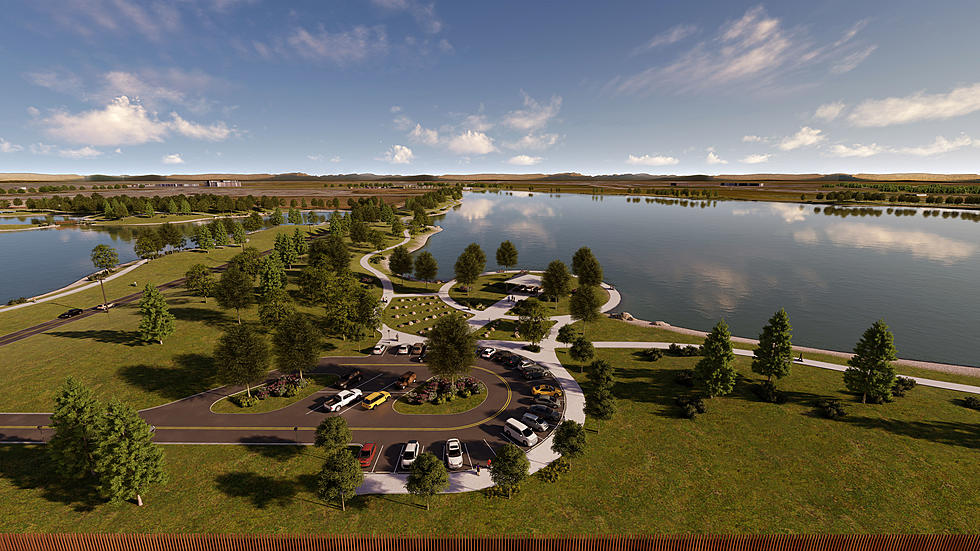 New Reservoir Coming to Billings West End
Credit: City of Billings Public Works Department
In case you missed the story in the news earlier this week, Billings is getting a new reservoir. I'm thrilled about the news and believe this will be such a great asset to Billings. The new reservoir is not just for recreation but will be the new primary water supply for Billings. I drove out to the future site and here is what it looks like now.
Not much to see, is it? Basically old gravel pits, brush and scrubby trees. I did spook a pheasant out of the ditch (actually, he spooked me) and there were some ducks loitering around in a small puddle of water off in the distance. Here is another rendering from the city of the future look.
Wow. I caught up with Louis Engels, Utility Systems Engineer with the City of Billings Public Works department, and he answered some of my questions about the new body of water that will occupy a total of around 160 +/- acres. To put it in perspective, Lake Elmo is 64 acres. (ICYMI, here are 5 Things You Didn't Know About Lake Elmo). The new reservoir, to be named West End Reservoir will get its water from a new pipeline that will run from the Duck Creek area to the lake.
The reservoir will become Billings' primary freshwater source. The current system (built in 1914) is severely lacking storage capacity and can only provide 8 to 10 hours of water, should there be a supply issue. It's more cost-effective for the city to build this new reservoir than it is to try and salvage and upgrade the old one.
There will be a water treatment facility at the new site along with miles of trails, picnic areas, etc. The city is working with Montana FW&P to stock the lake with fish and it will be open to non-motorized recreation. The pipeline serving the reservoir will be able to run up to 30,000,000 gallons of water per day. More than enough to handle the water needs of a growing Billings.

Enter your number to get our free mobile app