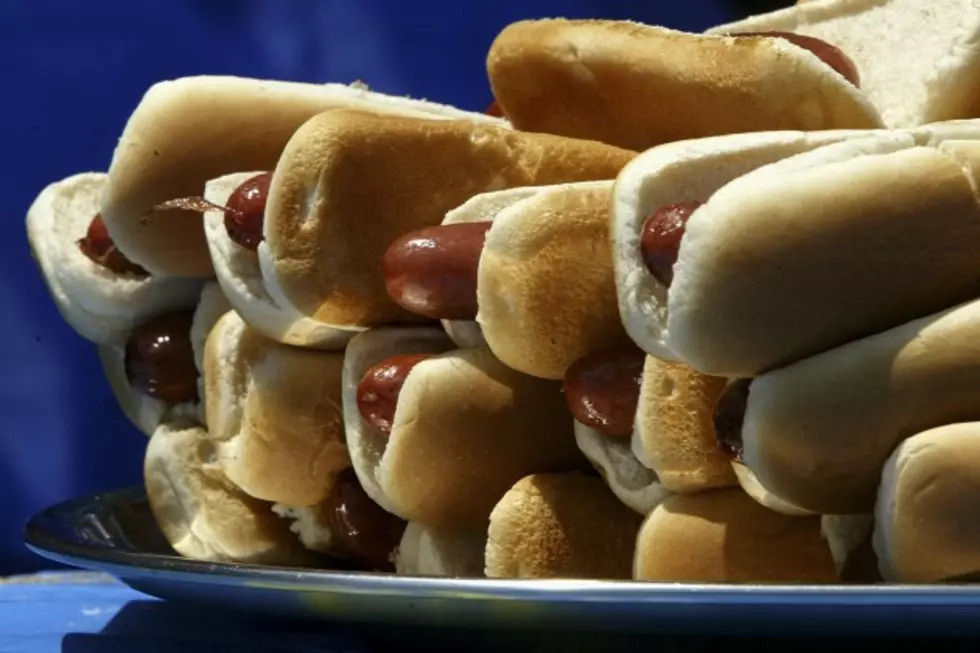 Skip the Hot Dogs, Montana. 7 Things To Grill at Your 4th Party
Getty Images
Wallet Hub figures that 150 MILLION hot dogs will be eaten on the 4th of July, making Independence Day the number one day for hot dog consumption in the US. Americans love their hotdogs, myself included. Many of the better-ranked hot dog brands are quite good, and it's tough to pass up a perfectly cooked - not too charred - hotdog, right off the grill.
Will I have a hot dog 4th of July weekend? You betcha... but I'll probably grill up some other tasty items too, available locally. Check out these dog-less grilling options for your backyard celebration.
Lobster Tails. 
Known for their delivery and subscription service, you can also find Billings Seafood Guys at their storefront at 3201 Hesper Rd #1. Grilled lobster tails are delicious, and they also have scallops, jumbo shrimp, fish, crab, etc. Don't be afraid to experiment with seafood on the BBQ. Billings Seafood Guys is hosting a mini farmers' market event every Saturday morning at their parking lot throughout the summer.
Locally Produced Bratwurst
Those packages of pre-cooked brats from the big pork companies simply don't compare to locally produced, handmade bratwursts. Most stores offer a variety of in-house varieties, like jalapeno cheddar, beer brats, or traditional. Many people love the bratwursts and sausages from 4th Avenue Meats and Poly Food Basket carries a great selection of locally procured meats.
Plank Salmon - Seafoods of the World
Looking for the same quality seafood that many of our local restaurants use? Look no further than Seafoods of the World, located at 5800 Interstate Avenue. They're open Mon - Friday 10:30 to 5 PM and Saturdays 10 to 3. They're a wholesaler, but offer the same products to the general public at their warehouse storefront. The store also carries the cedar planks for cooking.

Prime Rib - Ranch House Meat Company
It doesn't get any easier to support Montana meat producers than Ranch House Meat Company, at 3203 Henesta Drive (the former Sweetheart Bread outlet). A slow-roasted prime rib on the grill sounds fantastic for the 4th of July weekend and you can use any leftovers for sandwiches when you head back to work. Ranch House is open Mon - Friday 9 AM to 6 PM and Saturdays 9 to 4. Check them out for locally sourced beef and pork as well as sausages, award-winning jerky, and more.
Beer Can Chicken - Hutterite Colony
Beer can chicken is a super-easy way to cook a whole chicken on your grill, and it almost always turns out moist and delicious. Depending on the size of your BBQ, you should be able to fit at least two of the birds-on-cans inside. Kitchen stores, like Zest downtown, will have wire racks or devices that help prevent the bird and can from falling over.
Roasted zucchini
Seasoned, grill-roasted zucchini is so good, that even my picky eaters love it. Grilled sweetcorn is pretty awesome too. Soak the corn (husks on) in a bucket of water before tossing them directly on the grill and they'll steam-cook to perfection. The silk falls right off when you shuck the grilled corn.
Smoked ribs, brisket, or pulled pork.
I got a smoker for Christmas and I've been using it almost every weekend. Trust me, I'll be rollin' smoke over the 4th of July weekend. Pork butts are a great - affordable - choice if you're a beginner smoker, as they're pretty hard to mess up. Low and slow for 10 - 12 hours and that's basically it. Ribs can be done in about 4 - 5 hours on the smoker and if you've got the budget, everybody loves a great brisket.
Go ahead... have some hot dogs, but don't be afraid to step up your grill game at your 4th of July party.
See the Must-Drive Roads in Every State