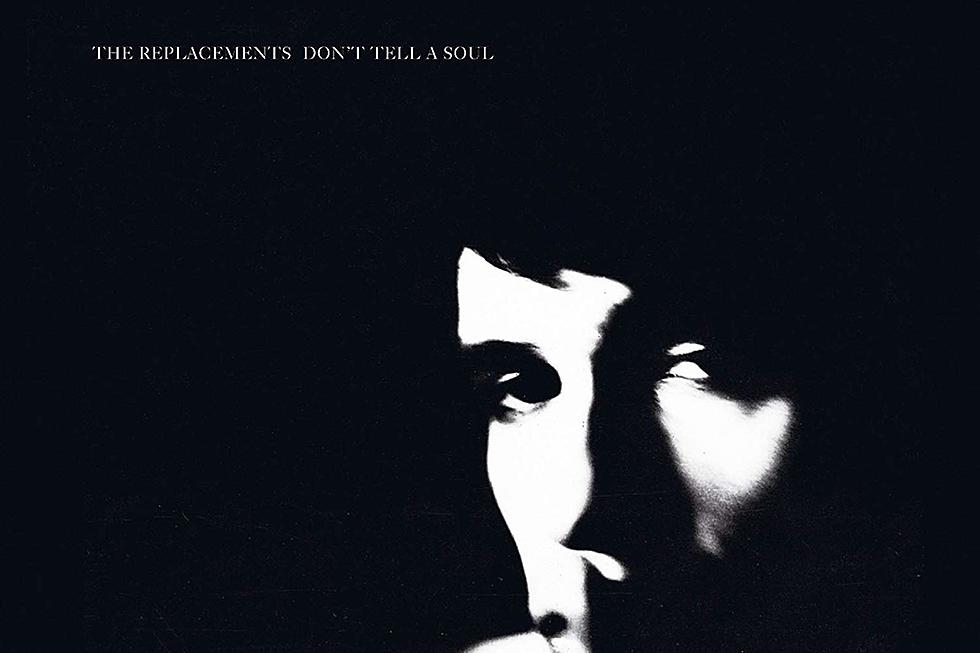 Replacements Remix 'Don't Tell a Soul' for Expanded Box
Sire
The Replacements are set to issue an expanded box focusing on 1989's Don't Tell a Soul, their highest-charting album. Dead Man's Pop features an updated mix, along with previously unreleased studio and live recordings – including a session with Tom Waits.
Available from Rhino on Sept. 27, the four-CD/one-LP set rectifies a longstanding issue that frontman Paul Westerberg had with Don't Tell a Soul: "I thought the little things I'd cut in my basement were closer to what I wanted," he said in Trouble Boys: The True Story of the Replacements, the Last Rock 'n' Roll Band.
The band absconded with Mark Wallace's original mix, done at Paisley Park in 1988, so Sire brought in Chris Lord-Alge to complete the album. Wallace has returned to re-envision Don't Tell a Soul, based on its original sound. Dead Man's Pop "restores several crucial elements from the sessions, including original drums tracks, vocal takes and tempos that were altered in post-production ... [and] the band's original sequence of the album," co-producer Bob Mehr said in a news release.
Also included is the Replacements' entire June 2, 1989, show at the University of Wisconsin at Milwaukee. Five of the songs with Waits have never been officially released – including a cover of Billy Swan's "I Can Help." The updated album appears on 180-gram vinyl. There's also a 12x12 hardcover book with unseen photos and a detailed history of the album by Mehr.
Still, the heart of the new release is Wallace's remix. "The true spirit of the Replacements was always there on the recordings we did back in 1988, and now you can hear and feel it clearly," he said in the news release. "This was the project of a lifetime for me when we recorded it 30-plus years ago, and it's even truer today as we've finally fulfilled our original vision."
The first 500 fans who purchase Dead Man's Pop at Rhino.com will also receive a 14-track cassette featuring highlights from the box along with two additional unreleased tracks: a different version of "Asking Me Lies" and an instrumental take on "I Won't." The original, unused cover art for Don't Tell a Soul is featured.
Don't Tell a Soul marked the debut of Slim Dunlap, who replaced founding guitarist Bob Stinson. Only one more album was released under the Replacements' banner, but All Shook Down was really more of a Paul Westerberg solo project. "Attitude" is believed to be the only track from that 1990 follow-up that featured the entire band.
The Top 100 Albums of the '80s