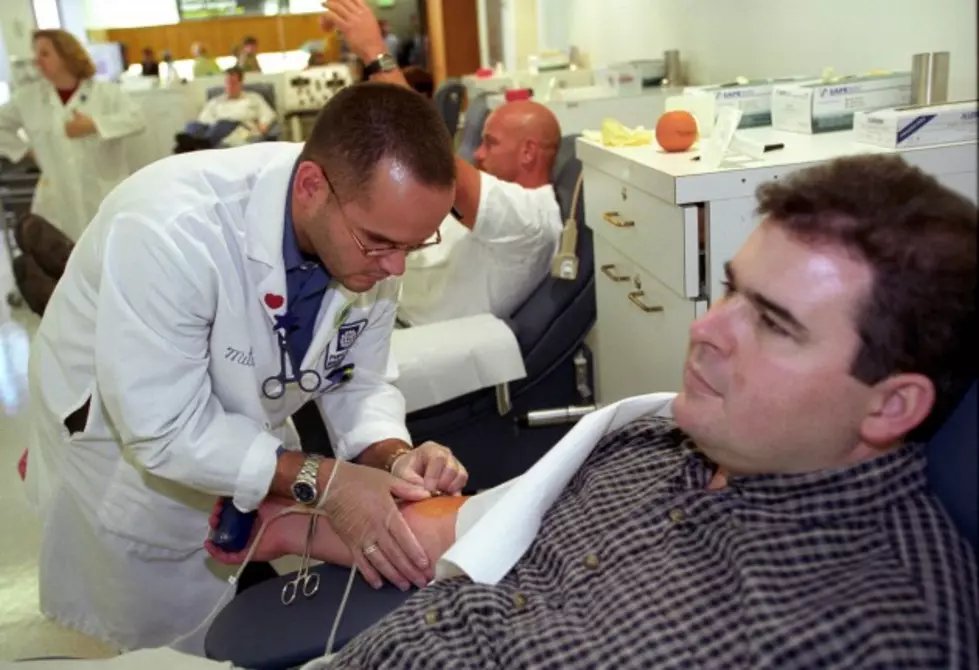 United Blood Services Announces "Emergency Appeal" for O-Negative Blood
Getty Images
Hey, our friends at United Blood Services need your help!  Due to the storms last week in MT and WY, plus multiple recent accidents,  they are extremely low on O-negative blood.
The major demand right now is for O-negative blood, although any and all blood donations are welcome.  If you would like to donate you can go to United Blood Services at 1444 Grand Avenue(Billings) Mon-Wed from 10am-6pm.  Thursdays from 10am-4pm.  Friday from 7am-11am.  Saturday from 7am-3pm and Sunday from 10am-2pm.  You can call to make an appointment too.  Call UBS at 406-248-9168.
I know from personal experience how important donating blood can be.  My ,now 4 month old, great nephew would not be alive if it wasn't for people that donated blood.  He needed over 200cc's transfused to survive.  I thank God everyday for those people that donated, just for him.  They didn't know it then, but they saved his life.  You too, can save a child, adolescent or adult life.  You could even save your own.  You just never know.
Please donate blood today!  If you need more information comment below and we'll get you connected!